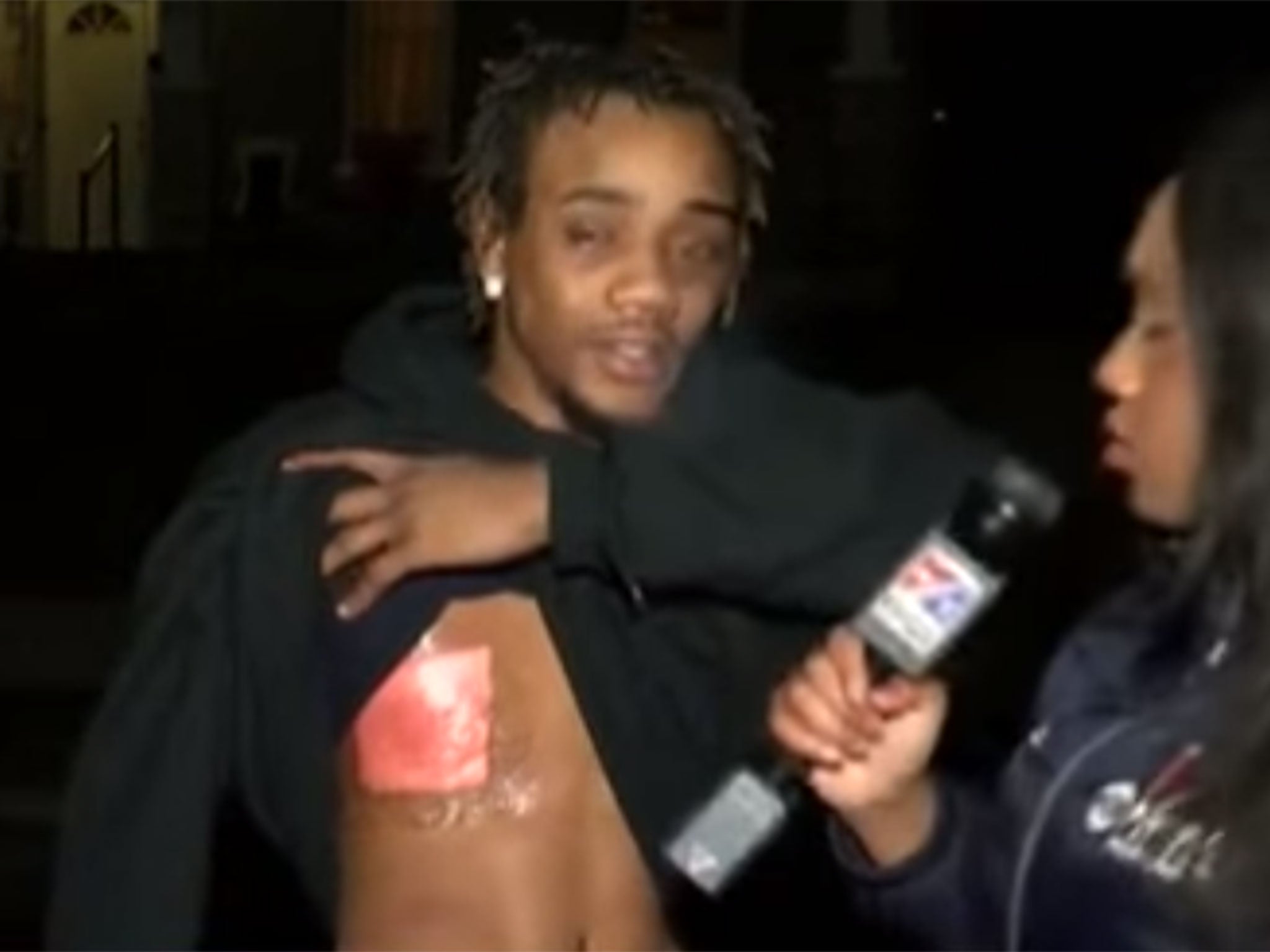 Man shows his gun shot wound to a local reporter.
Mediaite picks up a story about a man being shot in Quincy, Illinois. He actually talks to a junk food media reporter about his ordeal. Devon Hawkins speaks directly to KHQA's Reyna Harvey on live TV about what happened.
The shooting, which took place in the very early hours of this morning, came as a surprise to DeVon, who simply shrugged and said some people "probably want [him] dead" and are "on some other stuff." A bullet flew through the window of the room he was "chillin', kickin'" in and his first thought was to get his son out of the room rather than tend to his wound.
He lifted his shirt to showcase his bloody bandages, but the best part of the video might just be when Harvey kicks it back to the studio and an almost unfazed-looking Chad Douglas deadpans that the event was "incredible."
Again, gun violence is the number one threat in the United States.
Republicans and some squishy Democrats fear the wrath of the National Rifle Association.