Craigory Burch, Jr. was murdered by people who he thought were his friends.
The Georgia law enforcement agencies are investigating the death of a lottery winner. Seven individuals broke into the home of the man and his family. They would end up attacking the family and killing the man.
Now they're being served in the death of Craigory Burch, Jr.
The Atlanta area man won nearly $500,000 in the state lottery. He was a struggling father of three and had worked a few jobs before luck struck him. He and his girlfriend Jasmine Hendricks were grateful to the community.
He was celebrating the Christmas holiday by donating gifts to charity. Someone got wind of the man's good fortunes. They decided to master a plan to extort money from Craigory.
So seven people would end up breaking into his home. Some were armed with firearms.
Investigators believe three masked people broke into a home under the cover of late-night darkness on Jan. 20. Authorities believe they aimed to rob Burch of his lottery winnings, WALB reported.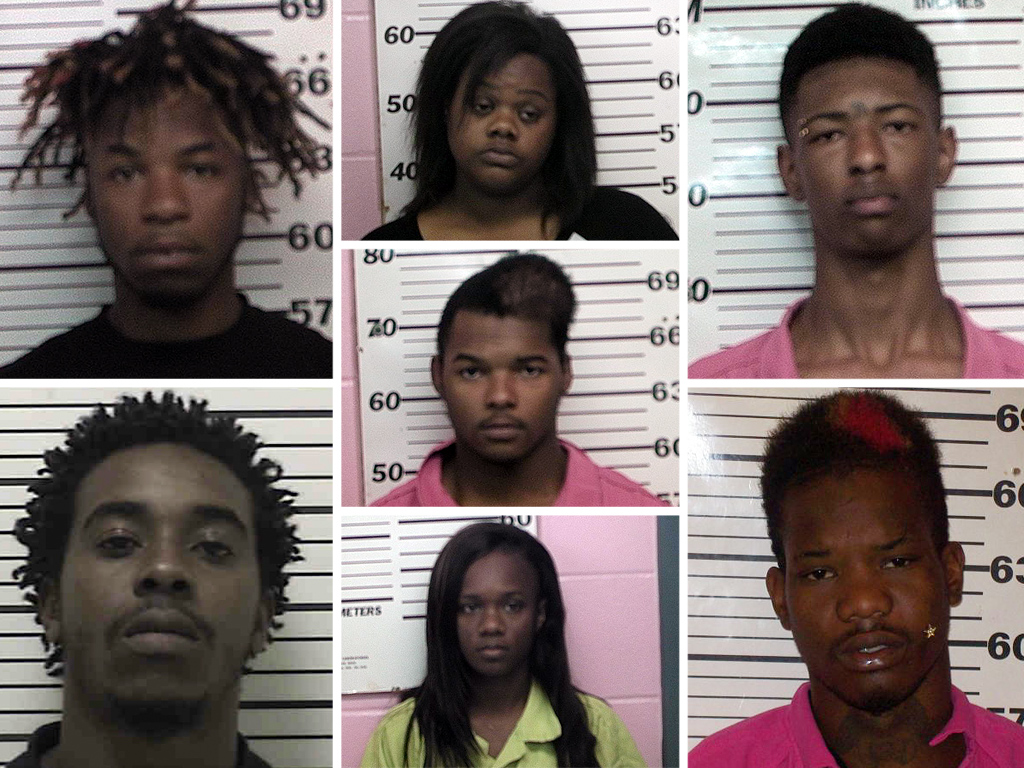 The Unlucky Seven.
The suspects were identified as Rosalyn Swain, 22; Keyona Dyous, 24; Earnest Holcomb, 27; Wayan Jordan, 17; Dabrentis Overstreen, 19; Nathaniel Baker, 28; and Anjavell Johnson, 21, according to WFXL.
Ben Hill County Sheriff Bobby McLemore told the news station more arrests were expected but the attack appeared to be targeted and not random.
All seven suspects were charged with malice murder, armed robbery, aggravated assault and possession of a firearm during the commission of a crime, WALB reported.
Burch's friends said he worked as a forklift operator and used some of his lottery winnings to buy Christmas presents for those in need. Jasmine told WALB he pleaded with his attackers before they fatally shot him.
"When they came in, he said, 'Don't do it, bro. Don't do it in front of my kids. Please don't do it in front of my kids and old lady. Please don't do that, bro. Please don't,'" Hendricks said.
Six of the suspects were being held in Ben Hill County Jail Monday. The remaining suspect was in custody in Colquitt County, according to WALB.
The suspects are innocent until proven guilty.
World News Today send our condolences to the Craigory Brunch.