In a ruling today, the U.S. Supreme Court rules in favor of the plaintiff who filed a federal lawsuit against a suburban clothing retailer.
EEOC v. Abercrombie & Fitch Stores, Inc., was a court ruling stops selective hiring practices by companies such as New York-based clothing outlet Abercrombie & Fitch.
Whether an employer can be liable under Title VII of the Civil Rights Act of 1964 for refusing to hire an applicant or discharging an employee based on a "religious observance and practice" only if the employer has actual knowledge that a religious accommodation was required and the employer's actual knowledge resulted from direct, explicit notice from the applicant or employee.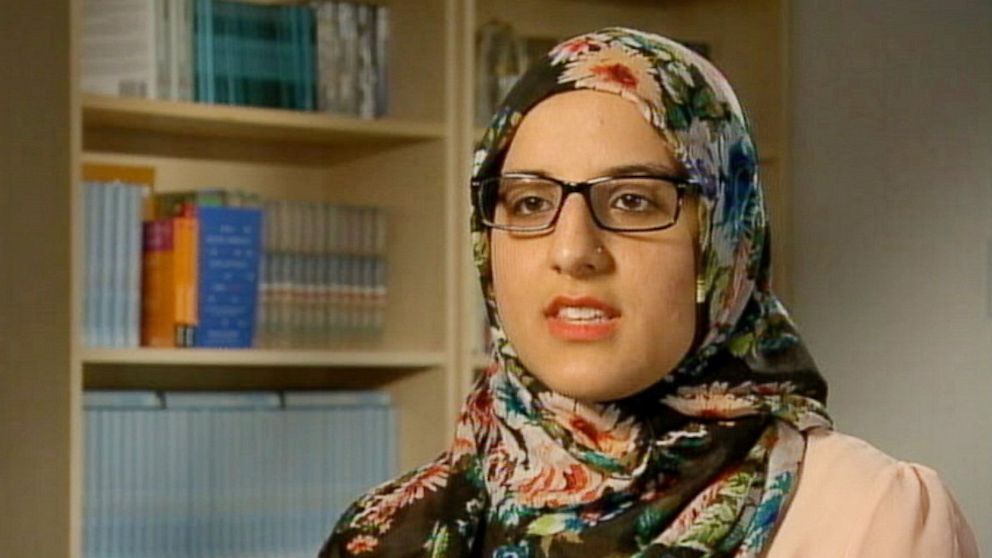 Hani Khan.
In a 8-1 decision, with Justice Clearance Thomas being the sole dissent rules that A&F was in violation of the Equal Employment Opportunity Commission when it dealt with accommodating to religious grounds.
Those involved the clothing company were prepared for this. They were committed to ending its discrimination practices towards hires who were Black, Hispanic, fat, and practicing Muslim.
They fired CEO Mike Jeffries out the cannon after he and his boyfriend ran the company into the ground. Mike and his boyfriend were blowing money fast. They were telling the public that they have to be catered by male models who had to look the part. The controversial business executive was bold in his demands. He didn't want fat people, Black people and unattractive people wearing his company's logo.
70 year old man-child Mike Jeffries was forced out of A&F/Hollister. The loaded him and his partner in the cannon and fired them out.
Some managers of A&F stores fired two women out the cannon after they refused to take off their hijab because of their religion.
Hani Khan, 23 was the most recognizable face of the ruling. She was fired from a California Hollister store after she was told that she could not be on the A&F floor. So they sent her to the Hollister to work in the break room. When she came onto the floor to assist a guest, a manager told her to head home and not come back.
She took her concerns to the Council of American-Islamic Relations (CAIR) and they filed a federal lawsuit against the compnay.
Now based in New Albany, Ohio outside of Columbus, the board was taking a lot of heat.
Sales are down. Many stores might close and its trying to rebuilt its image. According to the new rules, you can wear whatever you want. You don't have to be a white girl with blonde hair or a white guy with ripped muscles wearing jeans tucked up with sandals.
They want to bring young teens back to the A&F and Hollister stores. They even introduced large and XXL sizes for customers.
Jeffries and his 22 years on the board wrecked the company.
The company can not deny an employee based on race, gender, religion, social, political or economic standings.
It stands for all companies in the United States and its territories.
Congratulations to Ms. Hani Khan. She defined the odds. She took on a business that thought it was "too big to fail" and won.