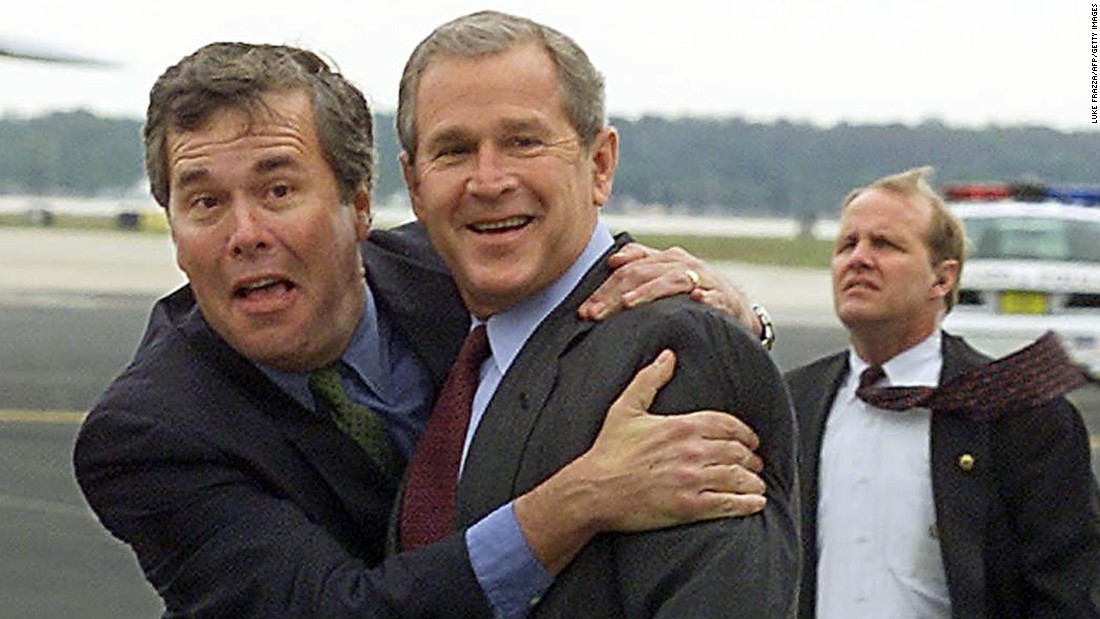 The former Republican governor of Florida has decided Monday will be the time to jump into the clown car. He will be the (uh, the one of many) declared.
He will face fellow Floridan Marco Rubio, and numerous others.
John Ellis Bush will face an uphill climb. Many see him as a reminder of a failed legacy. Others see him as the potential to beat Hillary Clinton.
He's off to a rough start. Many of the party's faithful have already considering a traitor for embracing immigration reform. There was a little award that was given to Hillary a few years back.
Bush is willing to do bipartisanship. That's something that the insurgency refuses to support.
They don't want big government Republicans. They don't want amnesty supporting Republicans.
Jeb is trying to distance himself from the Bush legacy.
I am guessing they'll attack him on his socially conservative stances as well.
After a few years of gathering the $$$$, Jeb is in. He's got the most to lose in this battle.
Well let's see who's in this.
Ted Cruz
Rand Paul
Marco Rubio
Benjamin Carson
Carly Fiorina
Mike Huckabee
Rick Santorum
George Pataki
Lindsey Graham
Rick Perry
Now add Jeb Bush.
If they decide on jumping into the clown car, Scott Walker, Chris Christie, Bobby Jindal, John Kasich and Donald Trump will join a crowded tent.
I will be honest with you, none of these candidates inspire me. Not even the Democrats.