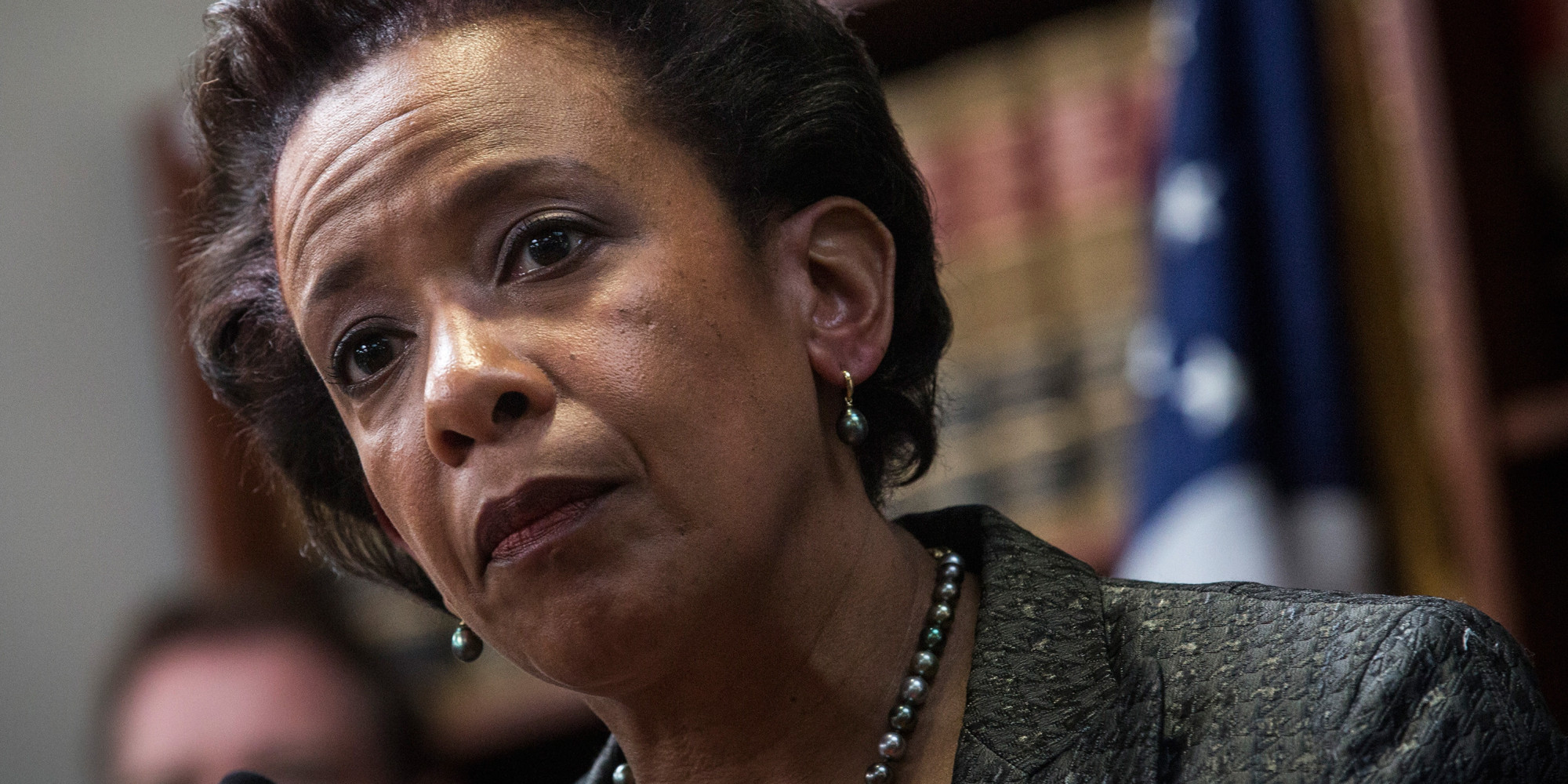 The delay of Loretta Lynch for the position of Attorney General of the United States is being dragged by inept Republican controlled Senate.
Over 70 days since taking back Congress, Republicans have continued their march onward to sabotage President Barack Obama's final two years in office.
Now we're over five months since the president announced his replacement for their sworn enemy Attorney General Eric Holder. In November as a token of good will, Sen. Harry Reid (D-NV) was willing to give the Republicans an opportunity to debate the confirmation of Holder's successor.
It seems like Reid should have just forced a vote on the floor.
U.S. District Attorney Loretta Lynch of New York is the predecessor. She will be the new AG if the Senate confirms her. But something seems to be getting in the way. Like partisan politics and a party that's so bitter at the fact the president embarrassed them yet again.
Stallmigo Tom Cotton (R-AR) has proven to the public that Majority Leader Mitch the Turtle (R-KY) is an inept leader. He was going to bring this confirmation vote up this week. Now it may take another month before Lynch could finally be confirmed.
Obviously, it's not going to happen anytime soon. Because the Senate is debating over a human trafficking bill that may have language that deals with rape and abortions. Democrats want that put in the bill. Republicans want that stripped out. According to the Majority Leader, this is the most important thing to do before any confirmation votes.
The Turtle confirms to CNN that the will pass the Justice for Victims of Trafficking Act. The bill, which would establish a fund for victims of human trafficking, had bipartisan support until Democrats learned it contained language that restricted federal funds for abortion. Reid, currently the Minority Leader has said the bill will not pass as long as it contains the language.
"I had hoped to turn to her next week, but if we can't finish the trafficking bill, she will be put off again," McConnell said, referring to Lynch, on CNN's "State of the Union."
Lynch appears to have enough support to earn confirmation in the Senate, and Democrats have been pushing Republicans to bring up her nomination.
In a statement released after McConnell's appearance on CNN, Reid said that in stalling Lynch's nomination, Republicans were showing an inability to govern.
The Turtle will delay confirmation of AG pick Loretta Lynch once again.
"Senator McConnell should keep his word and bring Attorney General nominee Loretta Lynch up for a vote this week. By continuing to stall Lynch's nomination Republicans are failing yet another basic test of their ability to govern. Lynch is extraordinarily qualified and there is no procedural excuse for further delay. Lynch's nomination can be brought to the floor at any time," Reid's office said in a statement. "There is nothing stopping the Senate from confirming Lynch and continuing to debate the trafficking bill this week, except Senator McConnell's unwillingness to bring her nomination up for a vote."
In a separate statement, Sen. Chuck Schumer (D-NY) said the United States simply couldn't afford not to have Lynch confirmed.
"For months and months, Republicans have failed to move forward with‎ her nomination using any excuse they can, except for any credible objection to her nomination itself. It's time for Republicans to stop dragging their feet on Loretta Lynch," Schumer said in a statement. "Loretta Lynch, and the American people, don't deserve this. At a time when terrorists from ISIS to Al-Shabaab threaten the United States, the nominee to be attorney general deserves an up or down vote."