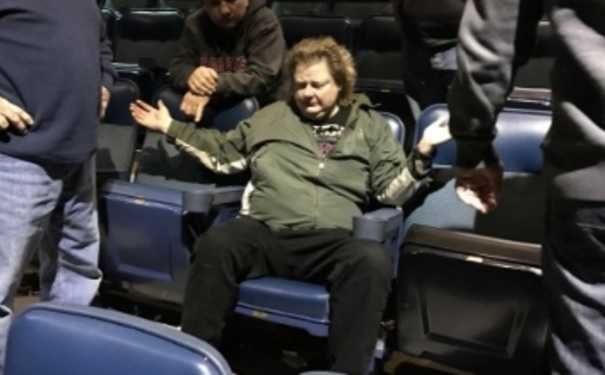 An Ohio cop is being charged for public intoxication, inducing panic, reckless endangerment and felonious assault. Shauna Lambert works for the Cincinnati Police. The police department is facing a DOJ investigation.
Reminder: The Blue Wall of Silence is no different than the No Snitching philosophy. The dirty cops make it more dangerous for the good cops.
Expect more of this stuff happening in Fuhrer Donald J. Trump's America.
Cincinnati Police are placing one of their own in the freezer after she was accused of leaving her firearm inside a movie theater. On top of that, she was intoxicated. The cop beat an OVI charge last April.
Milford Police and the Clermont County boys arrested District 2 officer Shauna Lambert after she left her service weapon inside Rave Movie Theaters on Friday. She was off-duty when this all happened.
Cellphone footage of the arrest was done by a viral seeker.
Moviegoers were watching the Rouge One: A Star Wars Movie.
Someone panicked when the burner was found on the floor.
Lambert was lying across the seats and witness said that she was acting a tad bit odd and not normal of a moviegoer.
Not a good night for a Cincinnati officer.
Lambert has a history with the booze. She was busted in Blue Ash for being on OVI. The "Blue Wall of Silence" gave her a lesser charge. She plead guilty to having a reckless operation.
The Cincinnati and Milford Police have no comment on the matter other than she will face a disciplinary hearing. The possibility of being fired out the cannon is LIKELY.
On top of that, she will banned from Rave Movie Theaters for LIFE.
And she will have a court date in Clermont County.
The corrupt cop is innocent until proven guilty in a court of law.
Where's the Blue Lives Matter crowd on this one?