The jealous lover massacres entire family. This terrorist David Conley murdered his ex-girlfriend and the whole family. He is being held in Texas lockup on a capital belt. He will face the gas chamber if found guilty.
We don't often talk about mass shootings that occur in the events of domestic violence. Just another day at the office. Congress will not react to this. Just like the shootings in Ferguson, Lafayette, Chattanooga, Charleston, Baltimore, Chicago, and Nashville, it reminds us that mass shootings are daily routine in the United States.
Gun control will never come up. The mass shootings in Newtown, Aurora, Boston, Tucson, and even in Washington, DC have not moved the Congress to passing a background check law.
Valerie Jackson.
Amy Schumer, famed comedian was touched by the Lafayette shooting. That event happened when a terrorist who held extremist views went into that movie theater. That extremist murdered two and injured nearly a dozen of people before he put a slug to his head.
She called for stricter background checks. It was largely ignored by the media.
This act in Houston, Texas is an act of terrorism. No matter how you put it, this suspect was likely to carry out this attack. Some may say he was a "nice guy" and "depressed". Whatever. He could have just moved on. But sometimes, you can't and that's why these events happen.
The victims were spread out in all bedrooms, shot to death, some multiple times, authorities said.
The victims' ages ranged from 6 to 50 and included a woman, her husband and six children, according to Cannon.
Dwayne Jackson.
They are Valerie Jackson, 40, and Dwayne Jackson, 50. The children are Nathaniel, 13; Honesty, 11; Dwayne, 10; Caleb, 9; Trinity, 7; and Jonah, 6.
World News Today will make sure that these issues get covered. We send our condolences to those lost in this senseless tragedy.
Okay, a mass shooting happened. A man broke into his ex-girlfriend's home and massacres everyone from toddler to adult. He got caught and will face the music.
This man is facing a capital belt. He will likely face the gas house in this case.
Once again the mentally insane and firearms comes to mind. The man held the law at bay for hours before he would finally exit peacefully.
What had happen was the family was warned that he would threaten to kill them. They decide to change the locks. One night he tries to come over to find out the door was locked. He snapped.
So he would break a window and enter through the home. Of course he was strapped and he immediately started to put slugs in each family member's head.
With a welfare check due, the law heads to the home. They noticed that something wasn't right. They saw a dead body of a child on the floor. They would break down the door. The suspect now identified as 48 year old David Conley. He tried gave the law a lead sandwich. They retreat and call for backup.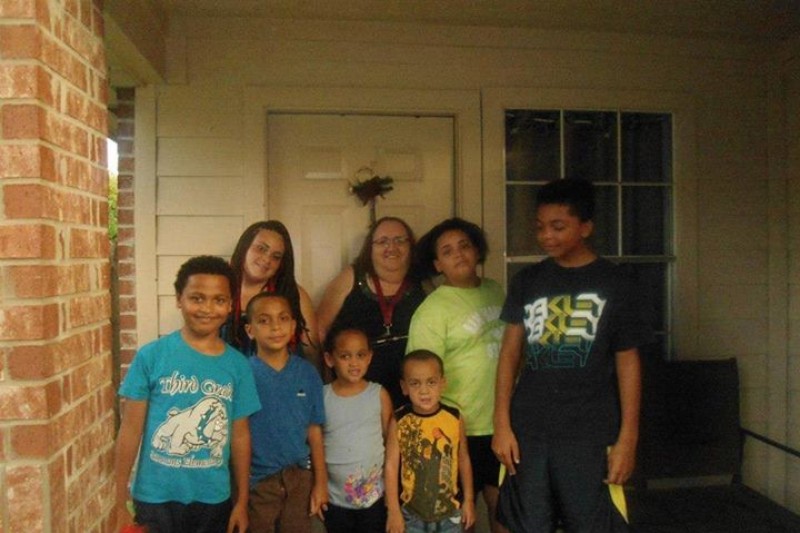 This madman killed his ex-girlfriend and her entire family.
The swat came to the home and waited for a move. They plead to the suspect to give his ass up. He finally realized he ain't got nothing to lose. So he was apprehended peacefully.
This terrorist's motive appears to be related to the mother of the children, who had a past relationship with him, Harris County Sheriff's Chief Deputy Tim Cannon said.
"Once again, a senseless tragedy has struck our community," Cannon said. "Our hearts go out to the family and friends of those lost."
He is held in the lockup without bail.