Future pour up another one. The rapper releases DS2 on Epic Records.
Future announced a surprise album. The album originally a mixtape will be released on July 17.
Coincidence?
The NASA New Horizon's space probe enters the dwarf planet Pluto's orbit. It comes timely around the time of Future's release album date.
Friday is now the official album release date for many musicians. With record sales in the toilet, many entertainers are trying to save grace. They want to help motivate buyers by moving album releases from Tuesday to Friday.
The Friday releases offer buyers an opportunity to spend their paycheck on albums that they couldn't afford on Tuesday. Drake proved to be the one hip-hop artist capable of shaking up music sales. He released his fourth album without notice on Friday in February.
Most Americans receive a paycheck on Friday.
It seems to be working a little bit. Drake's If You're Reading This It's Too Late went platinum.
Could the same work for Lil' Wayne and Future?
Many albums are now based on digital sales. Many entertainers are aware that in order to stay relevant, promote, promote, promote!
Nayvadius DeMon Wilburn got to feed them children. He is the father of five children. One of them children came from India J, one of my closest cousins. She had dated Future when he was an underground rapper.
He's been a big player in his rise to the A game. Future has been performing at clubs and releasing mixtapes around 2009. His style uses autotune, fast lyrics and harmony soul.
He often talks about his obsession with codeine flavored drinks along with a sack of skunk.
When he released his Dirty Sprite mixtape, it landed on Billboard with the hit single Racks (with YC). That would begin a career into the mainstream.
Then came the mixtapes True Story, Streetz Calling and Astronaut Status.
True Story featured the smash singles Magic, Tony Montana, and Ain't No Way Around It.
Streetz Calling featured the smash singles Same Damn Time, Go To The Moon and Word To My Muva.
Astronaut Status featured the hit singles Itchin', Blow, Nunbout, and Transform.
The mixtapes helped Future gain momentum. He would become a featured player.
Songs with Lil' Wayne, Rihanna, Rick Ross, Ludacris, Flo Rida, Snoop Dogg, Wiz Khalifa, and Miley Cyrus would make Future an in-demand rapper. And about that time, Future released his debut album Pluto.
His album was certified gold and it didn't stop. He created the Freebandz Gang and helped promote his crew through a couple of mixtapes and top-tier features.
Then he went forth to release the second album Honest. The album was long delayed but it came forth with the smash single Karate Chop which was altered after Lil' Wayne said an offensive statement towards Emmitt Til.
He was doing tours with Drake, Big Sean and Lil' Wayne. He would gain international acclaim. He would find another beau and this one was a high profile pop singer.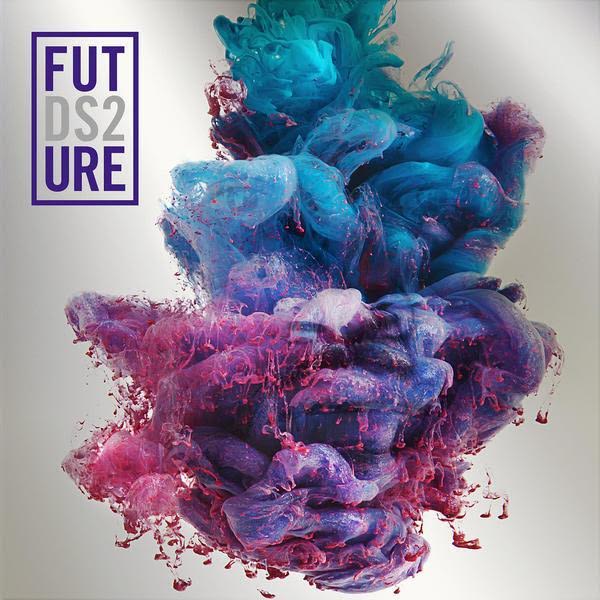 The rapper released DS2 (Double Sprite 2). The rapper album will be released on July 17,
His most high profile relationship was with Ciara Harris. The pop singer dated the rapper despite pleas from my cousin and the three other women. They warned her that he's Never Satisfied.
Ciara was knocked up last year and Future was going to put a ring on it. But after the junk food media released his personal business out there, they broke up. The junk food media had told tales of Future getting cozy with the groupies and doing the nasty backstage.
Ciara now raising his son Future Zahir. She revisit the religion and is now dating Seattle Seahawks quarterback Russell Wilson.
Wilson is a devout to the religion and is Honest. Ciara's promise payback. Especially when it comes to child support.
Future ain't mad. He wishes his formers well.
Future kept the fans pleased with the Future Hendrix mixtape series. He released Monster (with Metro Boomin), Beast Mode (with Zaytoven), 56 Nights (with The 808 Mafia) and told the social media folks that DS2 is coming. The mixtape Ape Shit (with Mike Will Made It) will come in late Summer.
Future's newest album will feature longtime collaborating with Drake.
In an interview with Dr. Marc Lamont Hill of Huffington Post, the rapper details his biggest accomplishments and what he's doing since his breakup with the pop singer.
Future kept it honest. He said that the music clears his mind. He loves his children. He got a strategy for the future. He ain't worried about
the haters
who say
his music destroys hip-hop.
DS2 (Dirty Sprite 2) is the third album release from Atlanta based rapper. The album tracklisting and singles leaked over the past 24 hours and it was quickly scrubbed from Wikipedia and iTunes.
From what I've seen on the tracklisting, the album will feature the major acts Lil' Wayne, Snoop Dogg, Gucci Mane, Ty Dolla $ign, and Drake. Future had collaborated with these entertainers.
Production will likely come from Mike Will Made It, Metro Boomin', 808 Mafia, and Zaytoven.
His longtime collaborator Young Scooter will appear on the album too. Scooter is a part of the Freebandz Gang alongside his affiliations with 1017 Brick Squad and his Black Migo Gang.
Future is the big player in Atlanta.
Are you willing to buy his album?