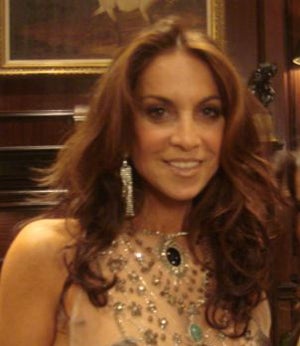 Pretty poison. Far right extremist Pam Geller got shaken up by an attempted mass shooting at an event she sponsored.
Garland police had to put two men in the wood box after they attempted to cause a mass shooting at an event. This event sponsored by far right extremists may have inspired Islamic extremists.
Again, it's blasphemy to depict the Prophet Mohammad in any demeanor deemed offensive.
The Mohammad Art Exhibit was to award a bigot $10,000 for the most offensive caricature of the prophet. This was considered an insult towards Islam. This type of stuff if promoted could inspire outrage over in the Middle East. Even in positive depictions could inspire outrage.
Pam Geller and Frank Gaffney are often mentioned as the sponsors of these events.
They wanted this to happen. They knew that if they could, they would.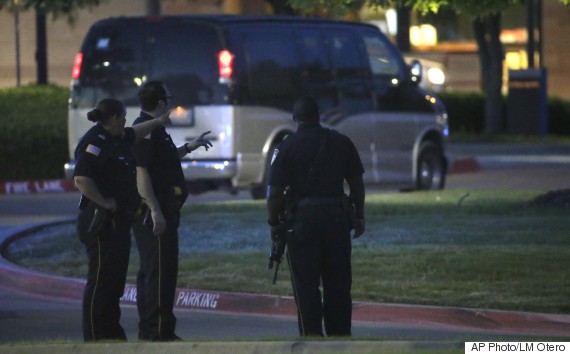 The law is watching hate groups.
Southern Poverty Law Center, the Anti-Defamation League and Council of American-Islamic Relations have condemned the event.
They believe that this event is taunting the possibility of a terrorist attack. Well I guess that's what they wanted to do.
The junk food media hasn't release the names of the suspects but it's alleged that these two pulled up near the event and opened fire on security. A security officer was injured.
A measly 75 attendees at the contest were escorted by authorities to another room before they were taken to a school bus. Authorities said they would be taken to another location (secretly).
This is an example of the hatred towards Muslims.
The AP reports that Johnny Roby of Oklahoma City was an attendee. He told the Associated Press he was outside the building when he heard around about 20 shots that appeared to be coming from the direction of a car passing by.
Roby would hear two shots go off.
He heard officers yell that they had the car before he was sent inside the building.
Geller wanted to stand up against "radical Islam". She planned the event to take a stand for free speech in the response to outcries and violence.
Alia Salem of Dallas-Fort Worth Chapter of CAIR says that they support their freedom of speech.
CAIR was hoping the social media wouldn't pick up on it. Unfortunately it did. CAIR believes that Geller and her allies shameless attempt to get attention led to this dangerous situation.
We here at World News Today send our prayers to those injured in this senseless tragedy.
Be warned she is considered an extremist and her rhetoric should be viewed with discretion.