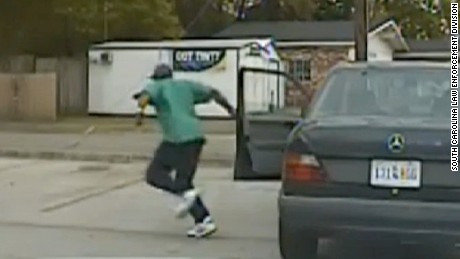 Dash cam shows Walter Scott running and about a few minutes in, he's dead.
The city of North Charleston, SC sits around Interstate 26 and its spur Interstate 526. It's a suburb of Charleston.
The city is located about 110 miles from Columbia, South Carolina. It's a community that has minority-majority population. But there's a real problem here. The police is a majority White.
But that's not the issue. The issue is what happened last weekend. The junk food media and the partisan agitators are trying to dissect the controversial video of its former officer Michael Slager shooting an unarmed motorist.
The motorist is Walter Scott. He was a 50 year old man with minor criminal history (i.e. child support, and traffic violations).
The South Carolina Law Enforcement Division and the U.S. Justice Department releases the dash cam video of Slager pulling over Scott.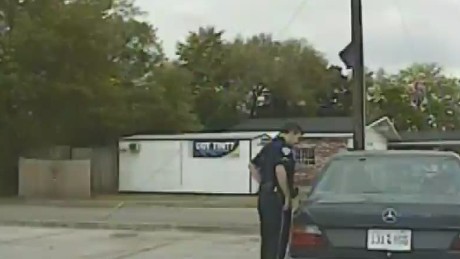 Slager approaches the vehicle.
Scott was a runner and Slager went after him. And after the chase comes the shooting. That's where the witness comes in. The witness whipped out the camera phone and here we are.
The conservative agitators can't say that Walter deserved his fate. I mean running from the law merits a taser or physical restraint. But the reckless decision to shoot Scott and then claim he touched the service weapon didn't stick when the witness gave the video to the family and the press.
Now Rev. Perm and that annoying agitator will debate the issues. Of course the agitators will ask President Barack Obama how he feels about this.
The president can relate to the Black community. After all, Barack Obama is Black. He knows that Michael Brown and Trayvon Martin's deaths sparked a movement.
The BlackLivesMatter movement started after the acquittal of the killer of Trayvon Martin and received fresh impetus from the 2014 shooting of Michael Brown. The movement has received worldwide media attention due to its massive scope and ongoing existence. Protesters and protest organizers have met with President Obama and other prominent leaders to demand an end to police brutality, mass incarceration, and demilitarization of many US police departments.