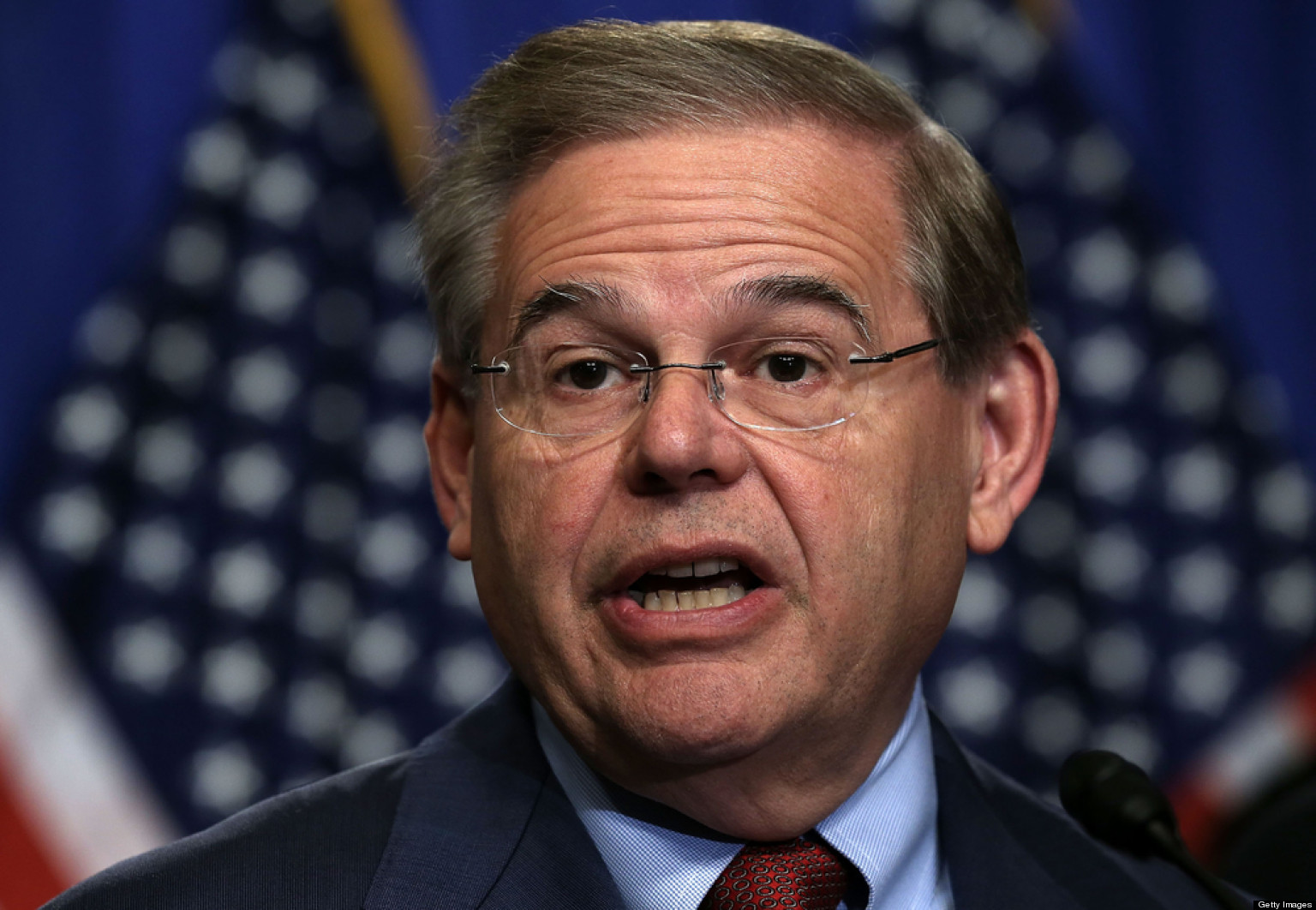 Not going down without a fight... The words of embattled Democratic politico Bob Menendez of New Jersey.
You got served! Democratic U.S. Senator Bob Menendez got his ass caught up in a corruption probe.
Paging Melanie Sloan of the Citizens for Responsibility and Ethics in Washington. We got another one.
The longtime Democratic Senator from New Jersey is going up the creek soon and he's acting like nothing is happening. Signs of trouble for Menendez.
The U.S. Justice Department is preparing criminal corruption charges against New Jersey Democratic Senator Robert Menendez, CNN reported on Friday.
Citing unnamed sources briefed on the case, CNN said the charges center on allegations that Menendez used his office to promote the business interests of a Democratic donor and friend in exchange for gifts.
Menendez's office denied any wrongdoing.
"As we have said before, we believe all of the senator's actions have been appropriate and lawful, and the facts will ultimately confirm that," Tricia Enright, Menendez's communications director, said in a statement.
Noting that the official investigation of the matter was ongoing, she said the senator's office "cannot address allegations being made anonymously."
CNN said Attorney General Eric Holder has given the green light for prosecutors to proceed with charges and an announcement could arrive in coming weeks.
Holder, who was traveling in South Carolina with President Barack Obama, said he could not comment.
Justice Department officials declined to comment.
If charges are brought against Menendez it is possible he would have to step down from the Senate Foreign Relations Committee, where he is the top Democrat.
Federal authorities have probed Menendez's relationship with Florida ophthalmologist Salomon Melgen, a Democratic donor who has been accused of overbilling the Medicare program.
CNN said the government's case focuses on Melgen and, in part, on plane trips that Menendez took in 2010 to the Dominican Republic as a guest of Melgen.
Prosecutors also are focusing on whether Menendez advocated for Melgen's business interest in a Dominican Republic government contract for port screening equipment, CNN said.
Menendez is one of the critics of President Barack Obama's approach with disarming nuclear weapons with Iran. He was one of the many butt kissers for Israeli prime minister Benjamin Netanyahu.
This wasn't the first time. He was being probed in a child sexual abuse case in the Dominican Republic. The guy being his money man who is also indicted took him to the country.Them big time Democratic donors were inviting him to meet some hoes. Some of them hoes were underage.
He, Stallmigo Ted Cruz (R-TX) and Marco Rubio (R-FL) are the Cuban-American politicos currently serving in the Senate.
Cory Booker is the Democratic senator from New Jersey. He is an ally to Menendez.