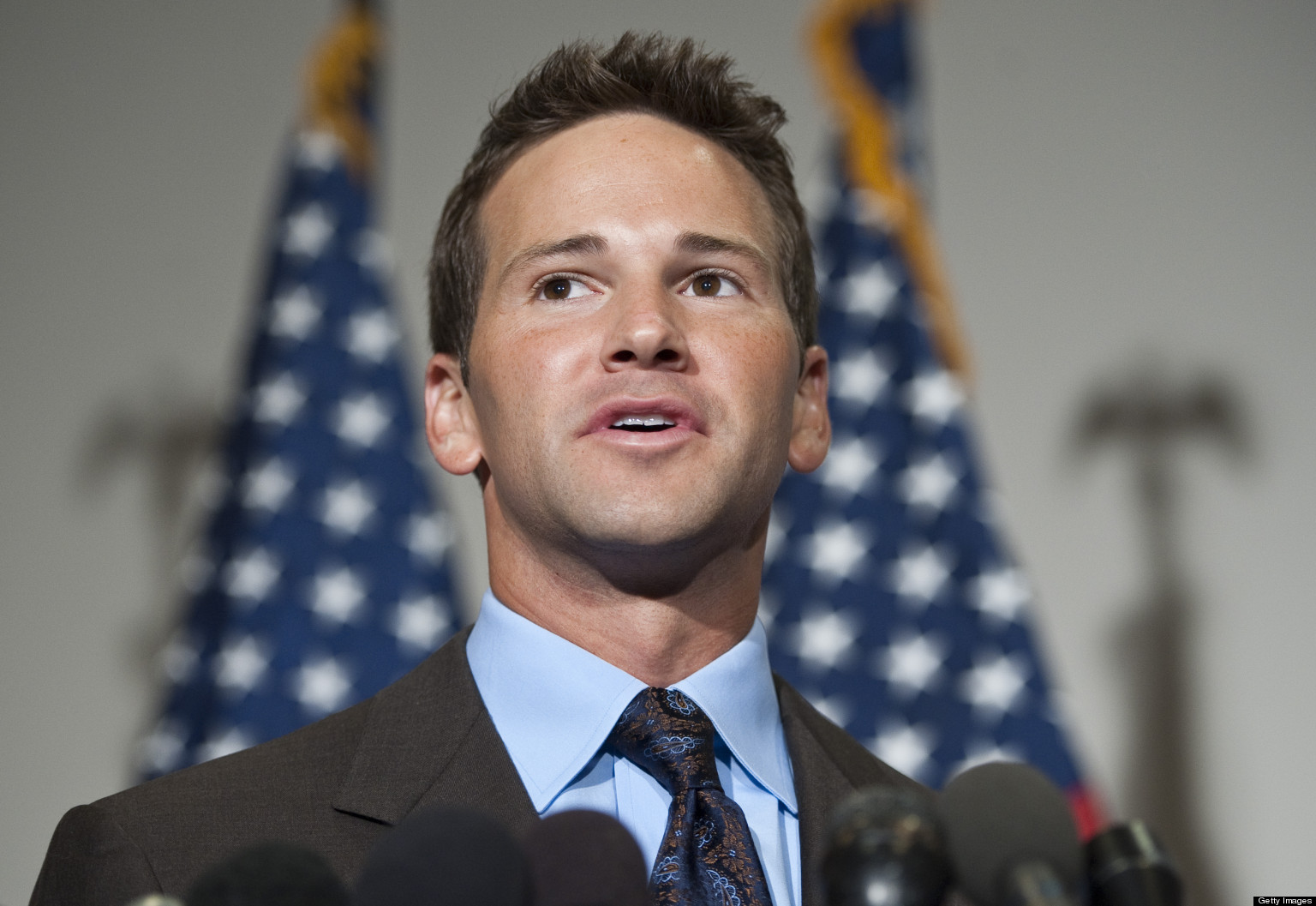 One of the youngest members of Congress is out. Rep. Aaron Schock (R-IL) is caught up in a federal investigation.
With another scandal in the midst, the party that claims themselves as the better governance has now another seat missing a member. The Michael Grimm fiasco has died down. Grimm got busted by the FBI after allegedly taking bribes. He once threatened to toss a reporter over the Capitol balcony.
Whip Steve Scalise (R-LA) sparked a fire after he admitted he attended a White extremist event when he was a nobody.
He managed to skate by this scandal. Now here comes the third youngest member of Congress facing a huge scandal.
Young gun Aaron Schock (R-IL) decided to bounce before the Department of Justice serves him a meal ticket.
According to his official government website, Schock is who represents the 18th District of Illinois, a historic region of the country that is home to Presidents Abraham Lincoln and Ronald Reagan. First elected to Congress in 2008, Rep. Schock was re-elected in 2010, 2012, and 2014.
Weeper John Boehner (R-OH) can't govern his party. Rep. Aaron Schock (R-IL) can't control his spending.
Schock currently serves on the powerful House Ways and Means Committee, which is the oldest committee of the United States Congress and the chief tax-writing committee in the House of Representatives. In the 114th Congress, Schock was appointed to sit House Committee on the Budget. He concurrently holds a seat on the House Administration Committee.
As a Senior Deputy Republican Whip, Schock is responsible for assisting House Republican leadership in crafting legislative strategy and floor votes. Schock is also a member of the House Republican Conference Advisory Committee. As the first Member of Congress born in the 1980s,
Schock has raised the profile of young leaders in the Republican Party and has built a record of working on a bipartisan basis with young elected officials at the local, state and federal level. A principled legislator, Schock has forged alliances with conservative groups and Democratic colleagues alike.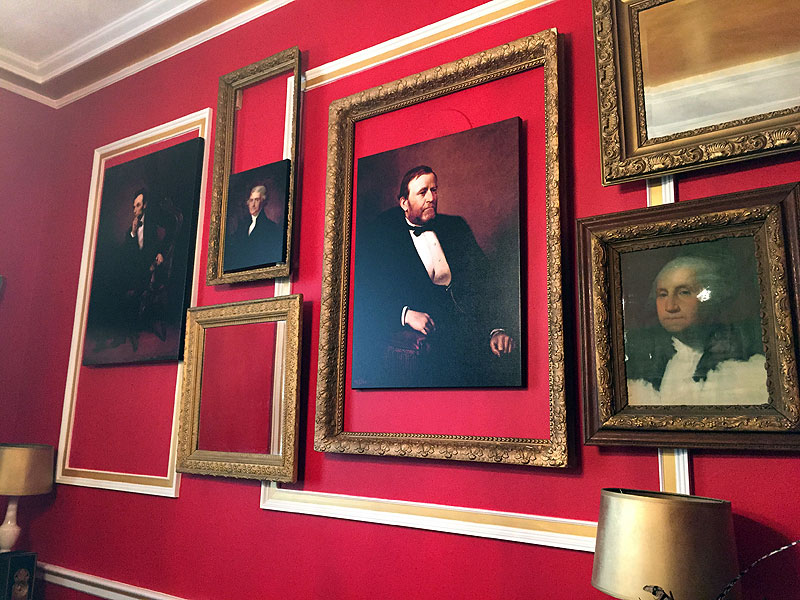 This is the lawmaker's Washington office.
In the 113th Congress, Schock sponsored legislation to expand religious liberty exemptions under Obamacare that sailed through the House of Representatives with no opposition. He has worked to pass legislation that helps surviving military families, strengthens the middle class, and creates economic opportunities for all Americans. He's also sponsored legislation to provide charitable organizations with greater opportunities to raise funds and continue their important work of meeting community needs.
Schock is one of the media's favorite sons. He was featured in Men's Health showing off them abs.
But also he's gotten a lot of attention from the law after Citizens for Responsible Ethics in Washington reported that he's not clocking in his expenses.
In February 2015, the Washington Post reported that Schock's congressional offices had been lavishly redecorated in a style inspired by the television show about English aristocrats, Downton Abbey.
From Wikipedia, the lawmaker's troubles began when he ducked and dodged.
In response to that story, the watchdog group Citizens for Responsibility and Ethics in Washington (CREW) file a complaint that alleged Schock may have received an improper gift. CREW's executive director Anne Weismann stated: "Again and again, Rep. Schock's seeming obsession with his image impedes his ability to conduct himself in [an] ethical manner."
Schock dismissed the criticism with the statement "Haters gonna hate", which was in turn criticized for its apparent flippancy. Schock later stated he intended to pay the decorator. Schock had previously spent campaign money on workout DVDs.
A real snow job.
Further media scrutiny of congressional expenditure reports showed that Schock had spent over a $100,000 in government funds on office decorating and renovations between January 2009 and late 2014, mostly during his first term. Other media reported Schock had charged thousands of dollars for private flights, legal expenses, new cars, tickets to the Super Bowl and Country Music Awards, as well as cufflinks, massage, "gold equipment" and cigars.
to his government-funded office account. The Associated Press accessed the location metadata on Schock's Instagram photos and correlated it with private flight records to identify flights that did not correspond to his campaign finance disclosures. In response, Schock's office stated it had begun an internal review of the reimbursements.
An aide to Congressman Schock resigned after it was revealed the aide had made racist remarks on Facebook, calling for people to "gentrify" black neighborhoods and comparing black passersby to "animals" from the National Zoo.
In March 2015, further exposures of spending and disclosure irregularities, showed that Schock had accepted money from an outside group, the Global Poverty Project, to cover the cost of bringing a photographer on an all-expenses-paid trip to India organized to discuss sanitation and access to clean water.
The Associated Press also reported that much of Schock's personal wealth had been built with the assistance of political donors.
Prominent conservative commentators began calling for Schock's replacement.
The conservative magazine National Review called him "a crook" and stated: "Politics shouldn't be a ticket to a celebrity lifestyle on the public's dime. For a man who has enjoyed such a short and undistinguished career, Illinois's Representative Aaron Schock (R.) has sure packed in a lot of corruption."
On March 17, 2015, Schock announced his resignation from Congress, effective March 31
Schock, insurgent Jason Amash (R-MI), insurgent Lee Zedlin (R-NY), insurgent Jaime Herrera Beutler (R-WA), insurgent Jason T. Smith (R-MO), insurgent Elise Stefanik (R-NY), Rep. Patrick Murphy (D-FL), insurgent Ron DeSantis (R-FL), Rep. Tulsi Gabbard (D-HI), and Rep. Seth Moulton (D-MA) are the youngest members of Congress.
Stallmigo Tom Cotton (R-AK) is the youngest member of the Senate.
He is the only member under 40.