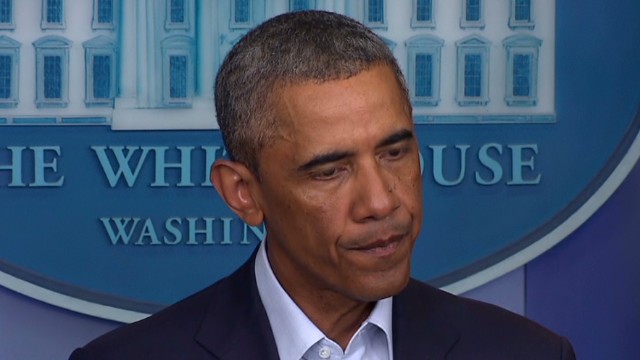 The racist right will claim the president advocated riots.
We are a nation built on the rule of law. There are Americans who agree with it, and there's some who aren't in supported of it. I join with Michael Brown's family in urging Americans practice peace and restraint in the wake of this decision.
President Barack Obama delivers his statement on the decision.
Unfortunately, there's reports of protesters turning over a police vehicle.