Platinum selling album is banned in Target.
Beyonce Knowles is the queen of pop. She is aiming high off the charts. The pop singer reached platinum with over 1 million digital downloads of her self-titled fifth album.
Okay, the list of platinum selling acts in the hip-hop genre include Drake, Lil' Wayne, Kanye West, Eminem, Jay-Z, Justin Timberlake, Kendrick Lamar, and now Beyonce.
People were downloading that album at such a fast pace, she was declared platinum by RIAA.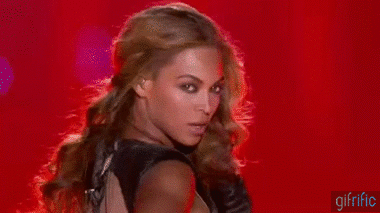 Smiling all the way to the bank. Beyonce's album goes platinum.
The album garnered acclaim from critics who commended its experimental production and Knowles' vocal ability. In the US, Beyoncé debuted at number one on the Billboard 200 with three-day sales of 617,213 digital copies, giving Knowles her fifth consecutive number-one. It became her highest first-week sales of her solo career, and the best-selling debut week for a female artist in 2013. "XO" was chosen as the lead single for both the U.S. and worldwide; while "Drunk in Love" is being released to urban radio in the US only.
Also her former sponsor is not carrying her album. The album release is coming out before Christmas and Target is not carrying the album.
The company kind of pissed that Beyonce didn't announce the digital buy through their website.
The Huffington Post reports that the Minnesota based company decided to not sell her album.
Target has opted out of selling "Beyonce" at its stores once iTunes' exclusive sale ends after Dec. 18, according to Billboard. Retailers are expected to have the album on shelves by Friday, Dec. 20, but it likely won't come with any bonus material or exclusive content.
"At Target we focus on offering our guests a wide assortment of physical CDs, and when a new album is available digitally before it is available physically, it impacts demand and sales projections," Target spokesperson Erica Julkowski told Billboard. "While there are many aspects that contribute to our approach and we have appreciated partnering with Beyonce in the past, we are primarily focused on offering CDs that will be available in a physical format at the same time as all other formats. At this time, Target will not be carrying Beyonce's new self-titled album 'Beyonce.'"
A representative from Target was not immediately available for further comment.
Back in 2011, Beyonce partnered with Target for the release of "4" with a deluxe version of the album. At the time, Target's vice president of entertainment, John Butcher, told The Hollywood Reporter that the superstar singer had saved some of her favorite tracks just for the retail chain.
This time around, Beyonce's only target was her fans.
She released her self-titled album on Dec. 13 without any promotion or fanfare. The work came complete with 14 songs and 17 videos, making it an immersive "visual album."
"Now ... it's all about the single and the hype," Beyonce said. "It's so much that gets between the music and the artist and the fans. i felt like I don't want anybody to give the message when my record is coming out. I just want this to come out when it's ready and from me to my fans ... I would make my best art and just put it out."
The 32-year-old is certainly is doing just fine without Target. "Beyonce" has already shattered records selling 828,773 copies over the weekend. It's set to debut at No. 1 on the Billboard chart.