White privilege once again makes the news. It's unfortunately it happened to be American swimmers participating in the Summer Olympics in Rio de Janeiro.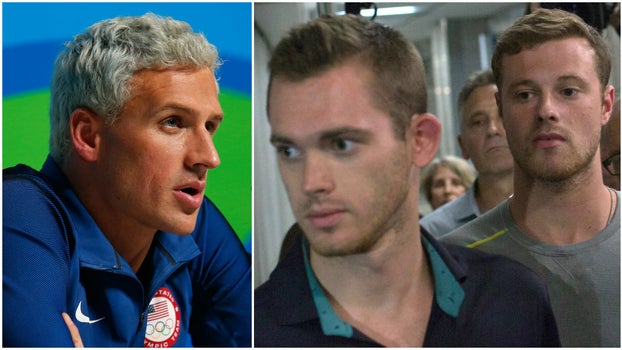 Olympic swimmers who fabricated a robbery story.
The Brazilian Police report to the Associated Press that Olympic swimmer Ryan Lochte made up a story about being jacked by a group of thugs who were actually masquerading as cops.
They said they were in a taxi riding when they were pulled over by men with police badges as they were returning to Olympic Village.
Lochte claimed he at the burner on his head.
It didn't turn out that way. It was a bunch of White drunk men who destroyed property at a gas station. They got into an argument with a security guard. The manager asked for them to pay for the damages and they agreed.
The officials involved with the U.S. Consulate said that Jack Conger and Gunnar Bentz were detained by the Brazilian authorities before the plane was to take off. Lochte managed to duck the law. He's back in the United States.
The judge involved in the case ordered for the swimmers passports to be confiscated.
The Deer in The Headlights Moment.
The three men who are still in Brazil however are subject to that country's laws, and could be looking at up to six months in prison if they are charged with giving false statements to police.
It is unknown if the men have lawyers but, just like in the United States, they do have the right to remain silent under questioning.
Should it be determined that the entire story was made up, Lochte and the other men could be charged with false communication of a crime, which carries a maximum sentence of three years in jail in Brazil.
These men are innocent until proven guilty.
This is an example of White people blaming the fictional Black or Brown man for their misfortunes.
If this was true, we would expect conservatives getting outraged over this and blaming President Barack Obama, #BlackLivesMatter and Hillary Clinton for this. After all, conservatives and Donald Trump would say that Obama and Clinton support the criminals.