Social media once again exposes a problem with people sharing services such as Uber, Lyft and now Airbnb.
Airbnb is under fire after members complain about alleged racism from the people who rent out their homes. It became a hashtag #Airbnbwhileblack started trending on social media and it prompt a response from the co-founders Joe Gebbia and Brian Chesky.
The company helps people find and rent lodging. It has 1.5 million listings and operate in 34,000 cities and 190 countries.
A widely cited Harvard Business School study last year found "widespread discrimination" by Airbnb hosts against people with names that sounded distinctly black. And minority users who say their travel plans have been denied or canceled because of their race have rallied under the hashtag #AirbnbWhileBlack, appealing to the company to rein in a practice that was long ago outlawed in traditional hotels.
A woman was trying to rent a place from a guy in Charlotte, NC. The host named Todd Warner, got burned after ignored her request. The woman got her White female friend to rent the place. But when she called the host on the deliberate ignore, he posted on the woman's page that she's an UGLY NIGGER and he wouldn't rent his property to anyone who's Black.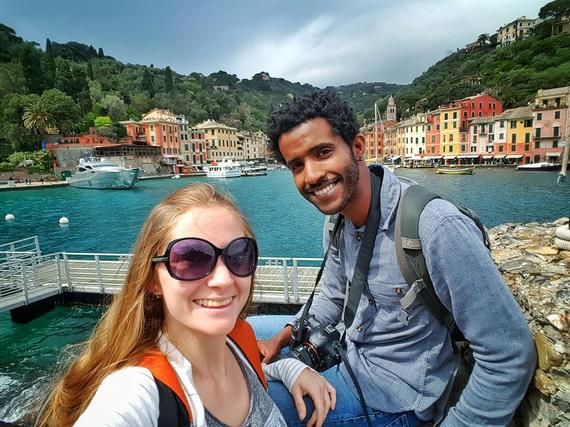 He left a nice one "I hate NIGGERS, so I'm gonna cancel you. This is the south darling...find another place to rest your NIGGER head!"
The woman's friend Shani Taylor took her frustration to social media and it became the shot across the bow.
— Shani C. Taylor (@shanictaylor) May 31, 2016
Soon other Black Airbnb users shared stories about how some of the host would look at them and void their contract. Some would have to recruit their White friends to engage in orders.
And the most infamous incident came into play when an interracial couple. Victoria Yore and her boyfriend Terrence Drysdale were shutdown after she puts a picture of them together.
When Victoria put her old profile picture on Airbnb, it got attention. The moment she posted her picture with Terrance, they would ignore the requests. They often traveled around the world because he's a professional photographer and she's a model.
They brought this to attention last month and since it's taken off, the president of the company spoke out against any of hosts discriminating against their clients.
Brian Chesky said from this point, anyone who denies any of the guests on the grounds of race, sexuality, nationality, religion and social status will be removed.
But what's your thoughts on this controversy?