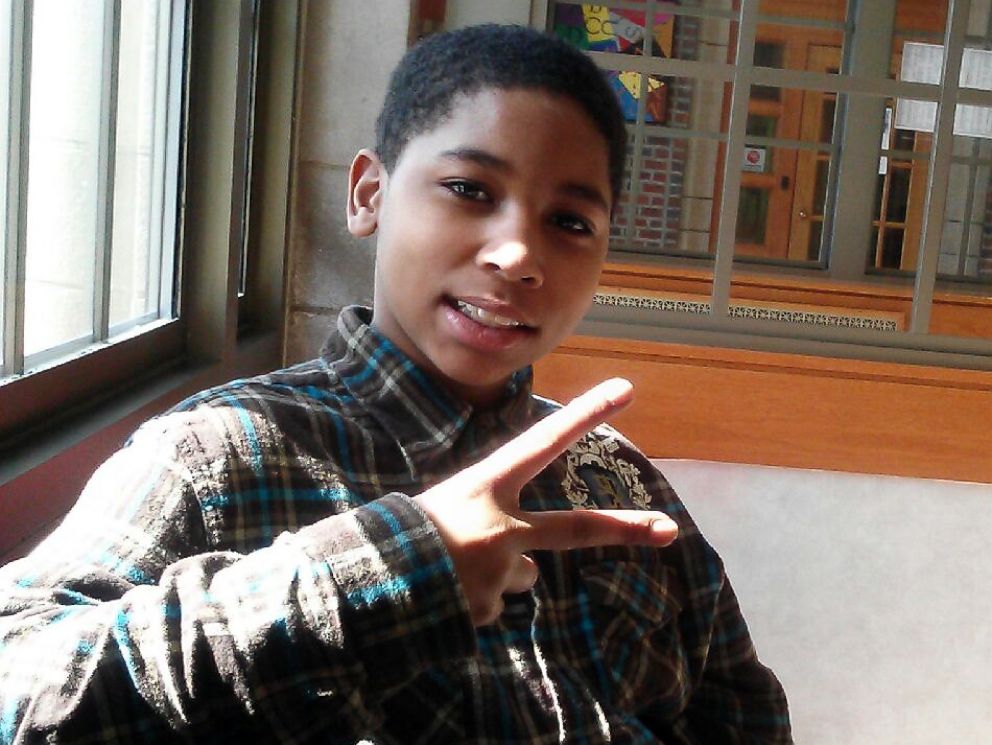 Tamir Rice's life was more than what Cleveland paid out.
The family of Tamir Rice was awarded $6 million in punitive damages. The family will be paid out in two transactions. The family filed a federal lawsuit against the city of Cleveland, Ohio and the two officers who fatally killed Tamir while he was playing with a toy gun.
Frank Jackson, the mayor of Cleveland is working with Loretta Lynch and the Justice Department to fix the Cleveland Police. He was none too happy paying out this large amount. Cleveland is struggling with financial burdens.
The family says that it would rather see the two officers locked up for negligent homicide.
Cleveland police officers Frank Garmback and Tim Loehmann were dispatched to a call of a man with a gun in the park. They arrived within minutes. Upon exiting the vehicle, Loehmann put slugs in Tamir without conscience.
According to Tamir's sister, she was upset that the law shot her brother. They ended up knocking her down and arresting her. Tamir's mother Samaria was threatened with arrest if she didn't stop yelling at the officers.
This event happened in November 2014.
Loehmann and Garmback are working the desk pending a federal investigation into the handling of the case. They avoided getting state charges of involuntary manslaughter dropped. The prosecutor found that even though Ohio is an open carry state, the officers had reasonable cause to use force.
Loehmann was a rookie officer. He was fired out the cannon from another police department after they found him incompetent and reckless.
The public is calling for the officers and the 911 operator to be fired out the cannon.
The prosecutor Tim McGinty faced a primary defeat after he found that Loehmann's actions were justified. Many claimed that McGinty was being too soft on the reckless behavior by cops.
Marissa Williams and Timothy Russell were shot over 137 times by Cleveland and East Cleveland police. Out of the 22 officers who fired upon the two, one was indicted on charges. He was found not guilty of the shooting. The other officers faced a cannon firing or a downgrade.
Cleveland paid $10 million to the families of both Marissa and Timothy.