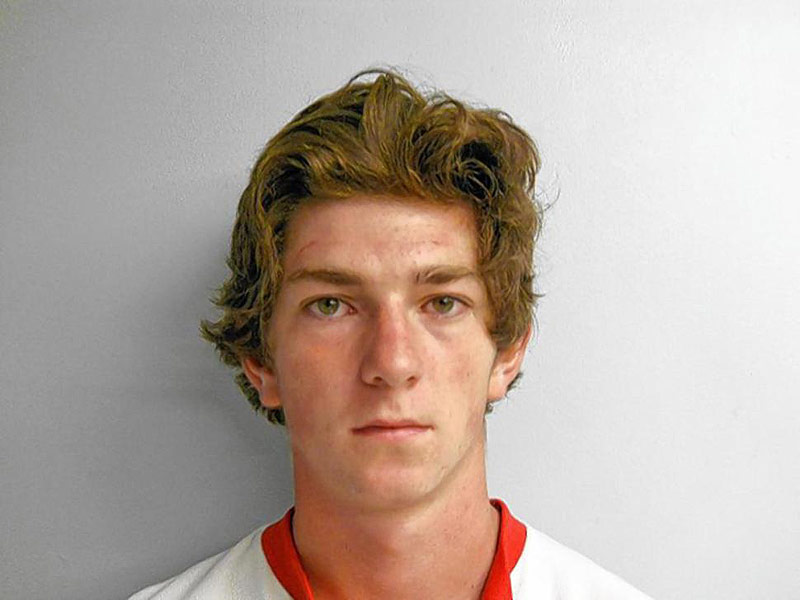 Rapist skirted in-house will face time in the iron college. He will learn that being a privileged jackass isn't excuse for ignoring a court order!
UNDERSTAND THIS. RAPE IS RAPE! THERE NOTHING FUNNY ABOUT IT! THAT IS NOT AN ACCOMPLISHMENT OR SUCCESS!
So there's this privileged man who attended a elite preparatory school in New Hampshire. For years, many of the students attending that school would have a game in which they would get the young freshmen drunk and have a little romp around the back. This man would end up raped a 15-year old girl and he claimed it as a rite of passage.
Turns out the girl didn't feel comfortable with his privilege and asked him to stop. He refused and put in the work. When the girl went to higher ups, they brushed it off. When she told the law, the man was arrested. When the story broke, the junk food media came with cameras in tow.
He managed to skirt a lengthy bid in the iron college after being found guilty of rape. He was sentenced to in-house (probation).
Owen Labrie, 20 years old will now see his pampered lifestyle turned upside down. He will now face time in the iron college for saying "Fuck the judge and the jury too!"
Labrie was sentenced last year for felony luring as well as misdemeanor charges related to having a sexual encounter with a minor in a trial that shone a harsh light on the school and its student tradition of a "senior salute," in which students in their final year seek underclassmen for sexual encounters.
Labrie had been out on bail while appealing his conviction to the New Hampshire Supreme Court. But Judge Larry Smukler ruled on Friday that he had violated a curfew that required him to be in his mother's home in Tunbridge, Vermont from 5 p.m. to 8 a.m.
Prosecutors contended that Labrie had violated these conditions repeatedly by traveling to Boston, in part to visit a girlfriend.
Labrie's attorney insisted that his trips to the Boston area were to meet with lawyers or for educational purposes.
Smukler rejected that argument.
"I don't know if you went down to Boston to consult with somebody, to meet with a girlfriend, or to pursue educational opportunities," Smukler said Friday. "There have been credibility issues throughout this trial."
Labrie was taken out of the courtroom in handcuffs.
Rapist will face court date from ignoring court ordered inhouse.
Prosecutors had submitted documents indicating that Labrie repeatedly purchased bus tickets to and from Boston that necessitated violating his curfew.
Labrie's attorney, Jaye Rancourt, admitted that he traveled outside the curfew three times, but she said he was concerned about threats to his safety if his activities were publicized through a formal court motion seeking permission for the trips.
"Telling the public, telling the media, where your client is at all times is not safe," Rancourt said. "He chose, wrongly admittedly, to fly under the radar ... He's sorry for that."
St. Paul's is one of the nation's top prep schools, and its alumni include well-known figures in business and politics, including U.S. Secretary of State John Kerry.
Labrie is innocent until proven guilty.