Prairie View Police puts the Taser on a man who is a councilman for the city.
Prairie View, Texas councilman was given a court date after he got into a confrontation with the law.
Jonathan Miller was stunned a deputy after the law came to his home and questioned his friends.
This incident happened Thursday night. This was done by the same department already facing heavy scrutiny for the Sandra Bland tragedy.
One of the arresting officers was a Prairie View officer who was responsible for Sandra's arrest.
Sandra would turn up dead in the lockup.
Jonathan is a 29 year old councilman who was elected this year. He was with his fraternity bothers practicing a step routine. The councilman promised to get to the bottom of the Sandra Bland tragedy.
He also is criticizing the law for the arrest. He believes that the law is too excessive.
"It went from me asking questions to me basically being put face down on the ground", Miller told local junk food media.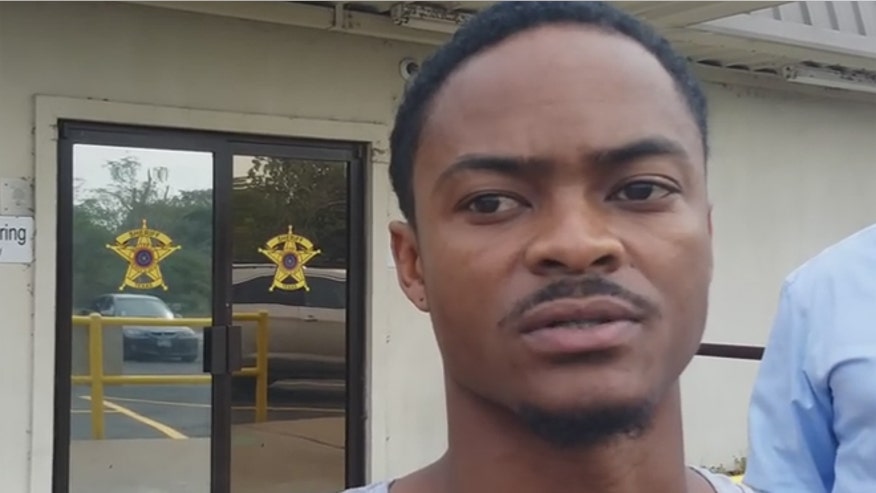 Jonathan Miller talks to the junk food media after he posted his bail.
This incident happened when Miller was on his knees before being tased. The law contend that Miller was interfering them with questions and refused to step back as they questioned the others. The law claims there was suspicious activity in the neighborhood.
He allegedly pulled away as the law lunged forward with handcuffs.
The officers involved weren't named by the junk food media yet. This is often a tactic to defend the law. The chief of Prairie View said that it's not often that his officers were filmed in other incidents.
The arresting officers were wearing body cameras.
Jonathan faces interfering with a public servant and resisting arrest. Each are misdemeanors. He was freed from the lockup on Friday.