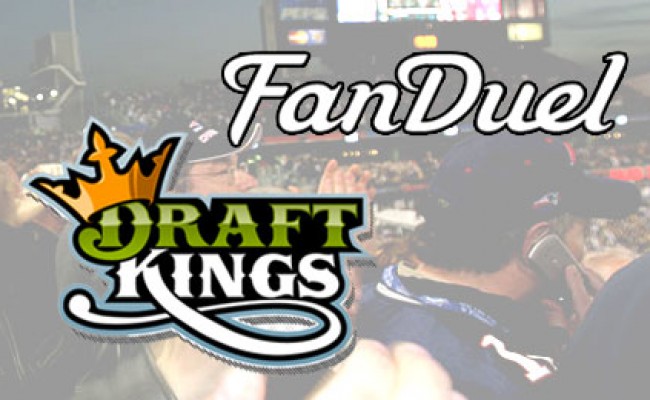 Major scandal involving two of the country's fantasy sports companies.
FanDuel and DraftKings are incredibly popular. Gamblers take the chance on winning big $$$$$$ picking their favorite football teams and the score stats.
Talk radio agitators were promote these websites. I can tell you that annoying conservative agitator was actively encouraging his gullible audience to engage in these websites. I believe that old fart Limbaugh was promoting this as well.
Well there's a scandal brewing with these gaming sites.
One of the rivals was getting the low down on player stats. Ethan Haskell who worked at DraftKings took in over a quarter of a million running the numbers over at FanDuel.
DraftKings techie Ethan Haskell got death threats and worldwide condemnation after he accidentally leaked information that he profited from rival FanDuel.
That insider data gave him an opportunity to make himself rich. And with them riches, he actually got reckless. He accidentally leaked information to his friends. Them friends told the junk food media about it and now there's a scandal.
The New York Times reports that this scandal is huge. The two major fantasy companies were forced to release statements defending their businesses' integrity after what amounted to allegations of insider trading, that employees were placing bets using information not generally available to the public.
Haskell clammed up and blocked access to his social media accounts in fear of death threats and potential incrimination. Now his mistake has caught wind over at Congress. Some are calling for regulations on fantasy sports.
He might be called upon the Congress to testify to why he got insider information.
The industry has its roots in informal fantasy games that began years ago with groups of fans playing against one another for fun over the course of a season. They assembled hypothetical teams and scored points based on how players did in actual games.
But in recent years, companies, led by DraftKings and FanDuel, have set up online daily and weekly games based on a similar concept in which fans pay an entry fee to a website — from 25 cents to $1,000 — to play dozens if not hundreds of opponents, with prize pools that can pay $2 million to the winner. Critics have complained that the setup is hardly different from Las Vegas-style gambling that is normally banned in the sports world.
Well here another reason to why Rush Limbaugh and Sean Hannity are destroying talk radio.
These two were on talk radio endorsing products that may end up being scams. They were proudly endorsing these companies.
FanDuel and DraftKings is gambling. You are wasting your money online betting on the unpredictable NFL and NCAA-I College football games.
I am not a statistician but I bet you that 80% of Americans over 18 year old have played a game of chance for money. If I am not proven right, then I lose a reader. Regardless, I won't lose a cent.
Americans involved in DraftKings and FanDuel are likely to gamble their life savings on fantasy sports, casinos, lottery and bingo.