Still leading in the polls. The Donald settles feud with the network that gave him a reason to believe President Barack Obama's birth certificate being forged.
The feud with the network that believes Hillary Clinton will end up in federal time out has made peace with The Donald.
Donald Trump and Chief Roger got into a discussion room and worked out their differences. The differences was its star anchor Megyn. For you see this little dust up gotten a whole lot of media attention.
Megyn The Outrage Princess came under heavy criticism from conservatives for giving Trump a pointed question at the train wreck in Cleveland. Over 24 million people watched 10 candidates word vomit Barack Obama and Hillary Clinton's name over 100 times. The kiddie table was watched by 7 million. The remaining candidates were debating to a nearly empty Quiken Loans Arena.
Megyn faced some death threats and calls for her to not moderate any other debates.
The question was a trip up on his controversial statements about women. Trump basically blasted her for giving him a question that has no place in the real discussion.
So for the last week, Trump has went on every network to discuss his latest attack on Megyn.
He said that she had blood pouring out her eyes and whatever. Some called it a jab at woman's menstruation and found it to be sexist.
Some were writing off his campaign. Matter of fact, RedState founder Erick Erickson tried to isolate Trump from the gathering in Atlanta.
Then Jeb Bush, Scott Walker, Rick Perry, Carly Fiorina and Rand Paul got their chance at attacking Trump. So far, Carly rose up, while Bush, Walker, Perry and Paul all took nosedives.
Chief Roger settled with Trump.
The nosedive is so bad, Perry is almost broke. He is hiring volunteers and limiting his stops. Some are predicting he may be the first man out!
Paul the most fiercest critic, labeled Trump, a "phony" conservative and a plant for Hillary's reelection bid. Paul who was considered 4th place is now in 8th place.
None of this stuff worked.
Even Hillary made a jab at Trump and it took her down a notch. Now the concern trolls are crowing over the fact that Bernie Sanders is leading in New Hampshire according to one poll.
The network that devotes 80% of the news reports to Hillary's personal server was about to go to war with the controversial business and media mogul.
All of that was settled. But at what cost?
Megyn being thrown under the bus. Some insiders believe that the matter was a shouting match.
Brian Steler of CNN's Reliable Sources reported that they will never talk about it but it was pretty ugly. On the ensuing phone call, there was "very blunt" talk from both sides, including Ailes' warning of war, two of the sources said.
There was an "instant understanding between two titans that this was over," one of the sources said. Trump wouldn't apologize, Megyn wouldn't apologize, but both sides would move on.
Trump tweeted about the phone call right afterward and said he'd been assured that "'Trump' will be treated fairly".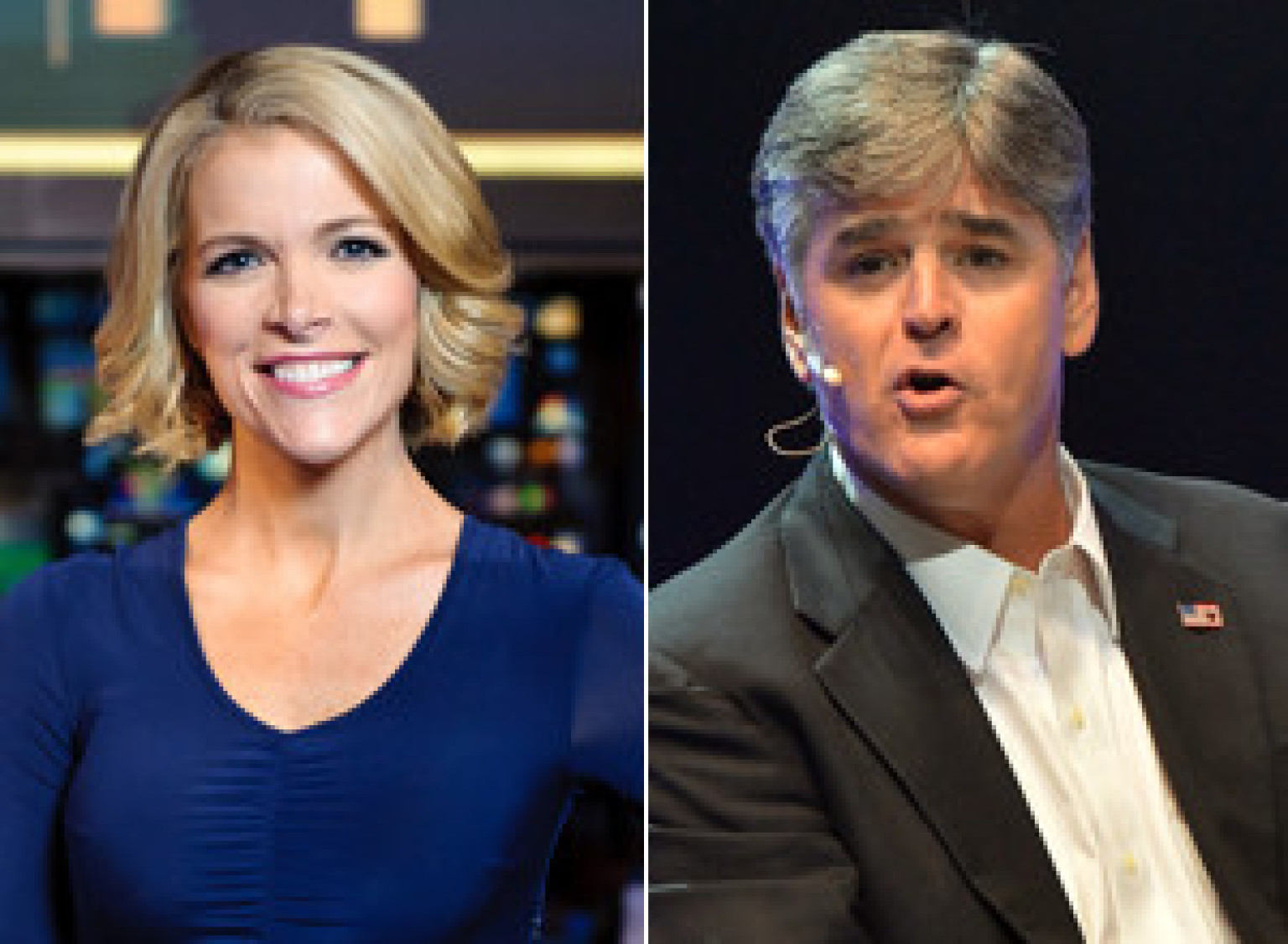 Megyn lead the 9pm spot. She got promoted to the spot. That annoying conservative agitator was demoted. He's been bitter about it since. He and Steve Doocy's Playhouse got access to Donald Trump. Trump's appearance on the 10pm show drew more than Megyn.
The sources for this story contradicted New York magazine's assertion that Chief Roger called Trump repeatedly and "begged" the candidate to tweet that they'd settled their feud. "Neither of them would beg for anything," one of the sources said.
For you see, Trump went to the most annoying conservative agitator's program for his interview post Megyn. It drew in ratings and gave him the victory. You know that that annoying agitator is still pissed that he was demoted to the 10pm spot after being on that spot for 16 years. He was taking glee in watching Megyn take heat from critics.
The 10pm show rakes in less than 800,000 viewers in the money demo. Megyn's 9pm show takes in 2.4 million in the money demo. The money demo is 25 - 54 age group. People usually watch the 10pm local agitator than that annoying conservative agitator.
Megyn was rated one of the best in Mediaites Best of 2014. That annoying agitator overwhelmingly became the worst media personality to ever host a show. He is right on his way for a second title.
Trump is still leading in the national polls. Its leveled off but so far, the largest lead is still active.
So if sexism, racism, calling him a liberal and shaming of veterans couldn't stop him, what will stop Trump?