Gucci Mane's manager Debra Antney (aka Ms. Mizay). The rapper is suing her and rapper Waka Flocka Flame over royalties. The rapper is also facing federal charges for being a felon with a firearm.
1017 Brick Squad was created by Atlanta rapper Gucci Mane. The label helped him gain mainstream attraction. He brought OJ Da Juiceman, Waka Flocka Flame, Young Thug, and Young Scooter into the fold of his label. And now it seems like the label will move on with or without him..
The trap music phenomenon is something that Gucci Mane, Waka Floka, Future, T.I., Young Jeezy, Lil' Wayne, 2 Chainz, Rich Homie Quan, and Rick Ross take pride in. The success has provided them with hit singles and major stans. Also it draws the controversy of drug use and illegal activities.
Radric Davis (Gucci Mane) is a perennial of the iron college. And while he's serving his time, he usually drops a mixtape before he goes in.
His manager decided that the time has come for him to relinquish his hold of the label.
His manager is Waka Flocka Flame (Juaquin Malphurs)'s mom.
Debra Antney has managed Gucci Mane and Waka Flocka's early careers. She also has managed, or is currently managing, the careers of Nicki Minaj, OJ Da Juiceman, French Montana, and Lex Luger, among many other high-profile acts. She is also a certified acupuncturist and social worker.
Waka Flocka Flame is the founder of Brick Squad Monopoly and co-CEO of 1017 Brick Squad.
It was revealed Gucci Mane had filed a lawsuit against Waka Flocka Flame, Antney, OJ Da Juiceman, rapper Khia Stone and producer Zaytoven. The lawsuit accuses the parties, of fraud, racketeering, and breach of contract. According to Gucci Mane, Antney took control of his 1017 Brick Squad Records, LLC., without permission, and used it to create three separate offshoot labels. "Gucci is also accusing the parties in the lawsuit of withholding royalties and inflating the cost of label expenditures" and claimed that Antney seized his assets and stole a ring and a necklace.
In his lawsuit, Gucci Mane says that Antney took more than the typical 20 percent management fee. Gucci Mane also alleges that Antney's actions led to his having money and tax problems.
1017 Brick Squad : Young Thug, Young Scooter, OJ da Juiceman, Young Dolph, Waka Flocka and Gucci Mane.
Antney responded saying, "I'm so speechless. It's so crazy. Waka wasn't even rapping in 2006. Drugs, greed, and women ruined him [Gucci Mane]. That's it. Don't blame that shit on me.
Yeah, I have to agree with Antney.
Gucci Mane is known to be a cocaine addict. He has been arrested for drug charges that include possession of marijuana and ecstasy (MOLLY). When he binges on drugs he acts a fool. He was recently arrested for firearm possession as a felon. That's basically having weapons under disability.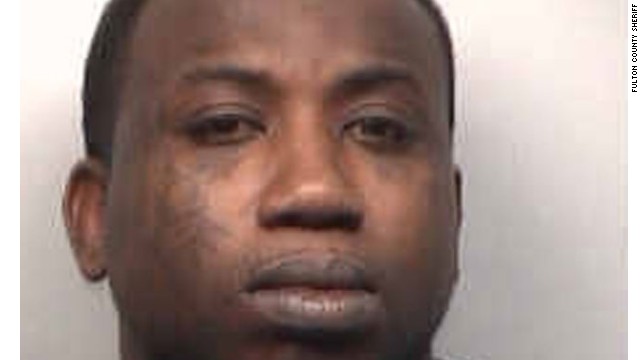 Federal time out for Gucci Mane if he is found guilty of carrying firearms while under disability.
Now CNN reports that the Atlanta rapper's career may be over. He may get 20 years in federal time out if he is found guilty.
Each charge of being a felon in possession of a firearm carries a maximum sentence of 10 years in federal time out and a fine of up to $250,000.
What's your thoughts of this feud between Gucci Mane and Waka Flocka Flame?