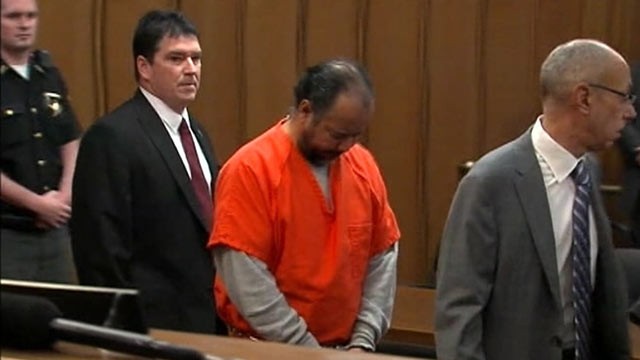 Head down as he prepares for life in the iron college.
Ariel Castro escapes the gas chamber. But for the man who held three women captive in their early teens, his days of freedom are over. He's going to be heading to the iron college.
According to the Ohio prosecutors and the Cuyahoga County Sheriff, he's not EVER going to see an ounce of his freedom ever again. At age 54, Castro will spend the remaining portion of his life in the iron college.
He was the man who sparked international attention after one his captives escaped from his Cleveland, Ohio home. The woman along with a her daughter that he impregnant were held hostage along with two other women.
The former bus driver kidnapped Gina DeJesus around the time, Natalee Holloway disappeared sparking a national discussion on the coverage of missing people cases.
Amanda Berry, Gina DeJesus and Michelle Knight were held hostage for ten years in that man's home.
In a plea deal, Castro gave up his right to a trial and accepted the judge's sentence of life in the iron college with no chance at parole. Basically, the judge said that he will never see the light of day ever.
The women speaking through their attorney have said they're satisfied with the decision and hope to get their lives back together.
This scumbag will now be in a place where many of the lifers are parents too. Some of them are likely going to make Castro their senorita.