Stacey Dash endorses Mitt Romney.
Getting flack from some of her biggest fans, the Clueless actress has came out in support of the Republican nominee. Some are threatening her online with racial slurs and insults of her talent.
Once again, this type of behavior expressed by those who are very passionate about politics shouldn't be tolerated. The freedom of speech allows people to act like this, but it's just not right! I don't care who you support but if you result into this type of behavior and you're in favor of President Barack Obama!
You're not helping him!
Mitt Romney can barely crack over
5%
of the African American vote. The Republican Party as of right now has become more intrusive and condescending towards Black voters.
They've made no outreach towards Black voters without insulting this group with dog whistle words such as "dependency", "welfare", "food stamps" and not to mention the racial slurs from some of their members.
Many Americans should be respectful of the candidates. I know I don't support Mitt Romney, but wish his campaign well. If he should become the next President of The United States, I will respect that decision and move forward to help him win those voters he failed at gaining! On top of that, we'll remind him that he can't write off the remaining members of the American public! And as always, expect a backlash from those who feel that this election was based on the deceptive strategy created by his conservative allies.
I can bet you that liberal agitators Ed Schultz, Alan Colmes, Joe Madison, Bill Press, Chris Matthews, John Fugelsang, Keith Olbermann, Rachel Maddow, Al Sharpton, Jennifer Granholm and Stephanie Miller will become more aggressive and even nastier (in response). They'll become just as bad as Rush Limbaugh, Sean Hannity, Bill O'Reilly, Michael Savage, and Glenn Beck.
Many American entertainers have came out in favor of the presidential candidates. Last month Nicki Minaj, a controversial hip-hop rapper and pop singer
swung a verse
in favor of Mitt Romney. Clint Eastwood came out in favor of Mitt Romney and made a landmark endorsement speech with an empty chair. John Elway, the famed quarterback has endorsed him as well.
There are some who are entertainers, athletes and media figures in favor of the Republican nominee. Conservatives claim that Hollywood, Broadway and the sports industry are supportive of the president and the Democratic Party. They cheer entertainers and athletes who support Republicans!
They scorn those who endorse President Barack Obama.
Stacey Dash, 46 was best known as the woman, that gave men "wet dreams" with her role as the attractive Dionne Marie Davenport in the cult classic movie and television show Clueless. Her fellow actress Alicia Sliverstone endorsed President Barack Obama. Britney Murphy (later her husband, actor/producer Simon Monjack) had died a few years ago because of drug overdose and health issues.
Dash has started her career as a teen actress. Her appearances in The Cosby Show, The Fresh Prince Of Bel-Air, led to movie roles. The military school drama Renaissance Man and crime comedy Mo' Money were some of her notable roles as a serious actress.
Post Clueless, Dash has appeared in lower budget movies and some television roles. But mostly her career hasn't move past the dash, no pun intended. But the actress keeps herself busy though.
On her official
Twitter
page, she came out in favor of the Republican nominee Mitt Romney. And guess what that led to. Attacks by some of her core fans! Some labeled her a "sell-out", racial slurs and called this endorsement "
career suicide
" for even thinking about Romney as a potential nominee.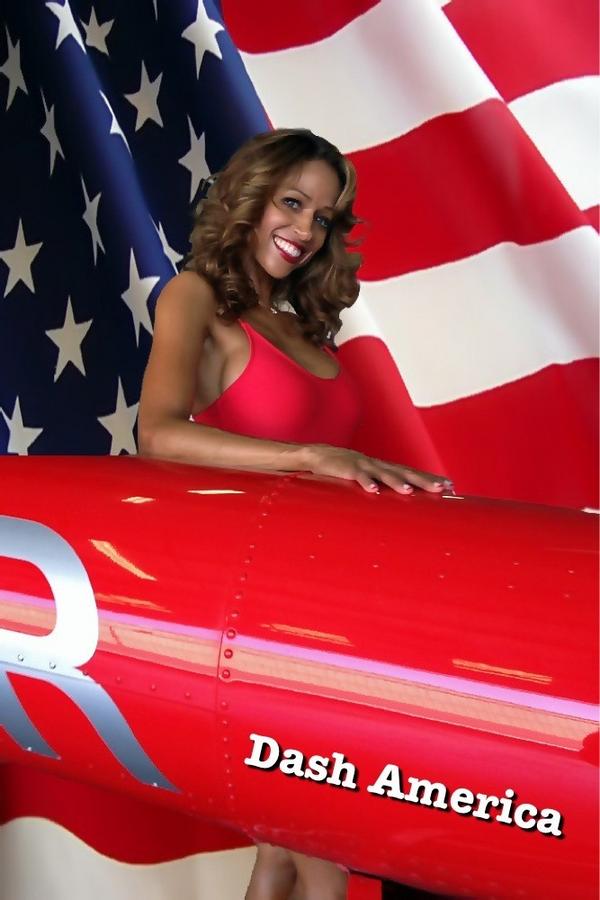 Conservative agitator Ann Coulter and liberal activist
Sandra Fluke
came out in defense of her. With that defense comes new followers and detractors. The actress brushed off criticism and told the Twitter followers,
"My humble opinion... EVERYONE is entitled to one."
Stacey Dash is related to former Roc-A-Fella president Damon Dash, by first cousin. She was born in The Bronx, New York.
The Republicans are becoming more enthusiastic post debate. Mitt Romney trounced President Barack Obama in their first national debate. And the polls are starting to narrow and now the president and his campaign team are trying to win the message war.
Mitt Romney is a perennial candidate who will say anything to win an election. In the beginning he started off as a moderate candidate. As the Republican debates went on, he shifted to the right on most issues. He went on to knock out primary foes Newt Gingrich, Michele Bachmann, Ron Paul, Rick Santorum, Herman Cain and Rick Perry. Each failed Republican candidate had labeled Romney as a "flip-flopper" and "the granddaddy" of the healthcare law Republicans sought to repeal over 30 times.
President Barack Obama has let his largest single digit lead evaporate after he weaken his debate skills to a masterful and yet dishonest Mitt Romney.
Now in the last weeks of this election, we'll see some October Surprises and possible disappointment.
We here at Journal de la Reyna will be ready for anything.
Stacey Dash Tweets Her Support For Mitt Romney
by splashnews