Killer wore Confederate shirt when he killed unarmed motorist. Ray Tensing is a former University of Cincinnati cop charged with murder of Sam DuBose.
Bombshell. Ray Tensing was wearing The Losing Side of The Civil War T-shirt under his police uniform. The fired University of Cincinnati cop is facing murder charges that could put his ass in the iron college for LIFE.
Tensing is innocent until proven guilty.
The killer wore this shirt when he fatally shot Sam DuBose after a traffic shot. The t-shirt was submitted by Cincinnati police investigator Jimmy Nghia Duc Pham.
The shirt had "Great Smoky Mountains and it was presented during the crime scene investigation.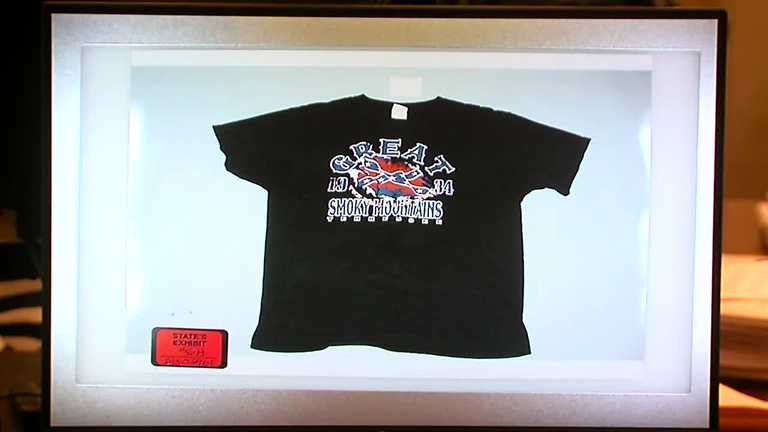 This shirt was worn by ex-cop who bucked Sam DuBose.
Pham testified that investigators found a jar containing marijuana within the Honda Accord that DuBose was in. Tensing contends that he was being dragged by DuBose.
DuBose was unarmed at the time.
Tensing is trying the use-of-force excuse to justify the shooting. He said that he feared for his life.
More damning evidence came forth. Tensing was the leader of citations and arrest. Tensing had stopped more Black and Hispanic motorists and pedestrians than normal. About 75% of the stops were Black and 15% Hispanic.
Tensing claims that he's doing his job for public safety. But one is questioning why is his citations largely rounded towards Blacks.
Now you probably think like me. I bet you money, he'll get off. He will say that DuBose's history was reason. The law will use Jedi mind tricks to sway a jury into believing the cop had a benefit of the doubt.
The right isn't talking about this.