President Barack Obama meets with religious leaders at the Islamic Society of Baltimore.
President Barack Obama spoke at a mosque today. This is the first time a sitting president ever visited a mosque.
The Washington Post reports that the historic 45-minute speech at a large, suburban Baltimore mosque was attended by some of the country's most prominent Muslims. In what appeared to be a counter to the rise in Islamophobia, Obama celebrated the long history of Muslim achievement in American life from sports to architecture and described Muslims as Cub Scouts, soldiers and parents, pointing out the mother of the pre-med college student who introduced him at the podium.
"There are voices who are constantly claiming you have to choose between your identities…. Do not believe them…. You fit in here. Right here. You're right where you belong. You're part of America, too," Obama said, his volume rising as he said he was speaking in particular at that moment to young Muslim Americans. "You're not Muslim or American, you're Muslim and American. And don't grow cynical."
The speech was one of several almost back-to-back, high-profile Obama addresses to U.S. faith communities, talks he seems to be using to focus on religious tolerance during an election season where faith often comes up in fiery contexts. One week ago he spoke at the Israeli Embassy, saying the impulse to stigmatize people of other faiths is "deep within us." On Thursday he will address one of the most high-profile evangelical events, the National Prayer Breakfast.
One of the biggest voices spewing anti-Muslim rhetoric.
Obama's comments come at a time when the country is furiously debating what constitutes religious freedom and who has the right to proclaim it: Is it for the Muslim refugee from Syria? The conservative Christian baker or photographer who can't in good conscience participate in gay weddings? The Orthodox Jewish private schools seeking funding? His comments Thursday will likely be closely watched.
Of course, in his last year, there's no rest in pissing conservatives off. Regardless of what Obama does, these conservatives will bitch about it.
It's pathetic. He's going all the way in pissing these guys off.
Obama already issued executive orders when it comes to firearms. The Iranian nuclear deal is active and the country is removing its nuclear stockpile. He rejected the KeystoneXL pipeline. He is "feeling good" about a potential Supreme Court ruling on his executive order on immigration. He and Vice President Joe Biden have spoken to Bernie Sanders and Hillary Clinton on how to address Republicans and their relentless bitching.
Obama also acknowledges his achievements and failures as president. He said that he wished he could have gotten firearm safety laws passed when he had a minor super-majority in Congress.
He also says that conservatives would be "out of business" once he leaves. They'll have nothing to bitch about.
If a Republican gets into the White House and a disaster happens, you should already know that conservatives will blame Obama for it. Conservatives refuse to blame Republicans for inept leadership.
I'm sorry. They do blame Republicans. But not the way I see it. They believe that compromise and bipartisanship is bad. They refuse to acknowledge cultural shifts in the country. They're still living in the 20th Century with Ronald Reagan and tactical fear mongering.
Who's the real extremists?
I believe its the agitators in the junk food media who bitch and bemoan about President Barack Obama in their latest phony outrage.
Wondering how much outrage will conservatives have knowing the day after the election, Bernie Sanders, Hillary Clinton or an establishment Republican winning the general election.
So far, Republicans managed to piss off almost everyone including their own base. It seems so disorganized and so intrusive when it comes to the right to choice, right to press and right to religion.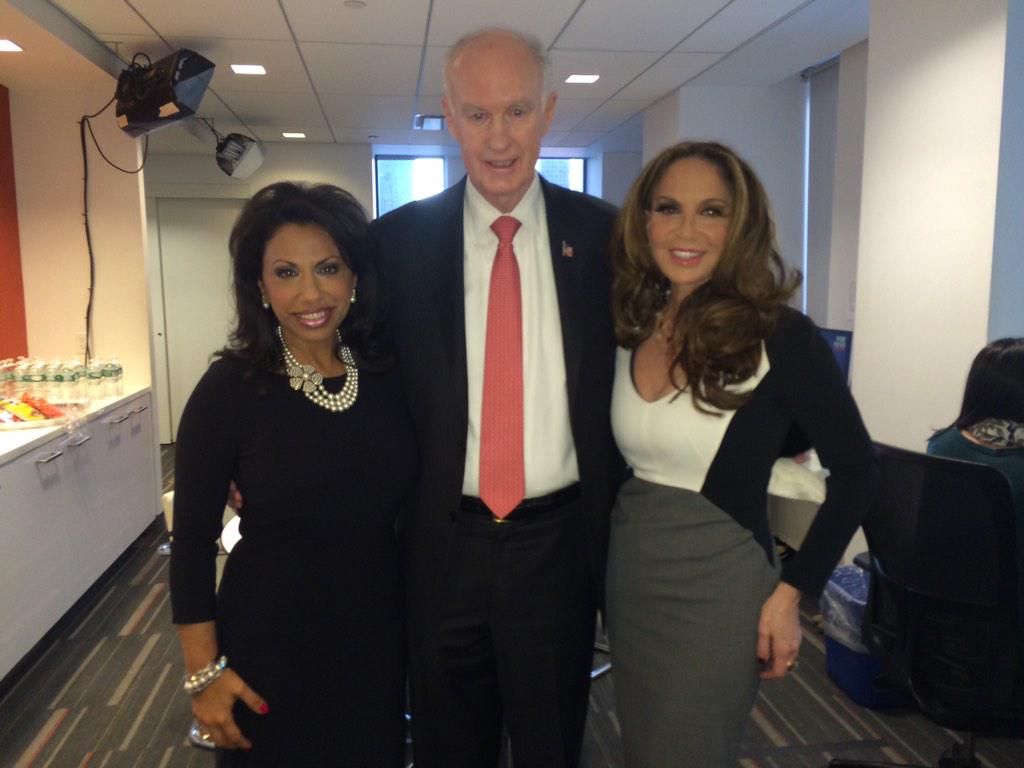 The trio of Islamophobia: Brigitte Gabriel, Thomas McInerny and Pam Geller.
Conservatives are so obsessed with the word vomit de jour, "radical Islam".
Obama warned Republicans to stop using the term. He believes that their ignorance could legitimize the terrorists and inspire more hate crimes against Muslims.
They're complaining about the poor. They're trying to use 20th Century tactics when it comes to socialism. And they're blow the dog whistle when they're attacking Blacks, Hispanics, immigrants, and Muslims. The fear mongering and finger pointing is getting old and extremely tiring.
They refuse to acknowledge the Republican Party becoming more Whiter and isolated. Yeah, they may have Ben Carson, Carly Fiorina, Ted Cruz and Marco Rubio running. The Rainbow Coalition of Extremism isn't going to work.
White extremists hate them. They don't want a politically correct candidate.