The president delivers his last State of the Union. As he goes in, the unemployment rate is at 5%.
The jobs report for the month of December released some good news for the economy. The unemployment rate remains unchanged at 5%.
Looks like the economy is back on the right track despite the noise being churned by agitators in the conservative media saying that 1/3 of the United States not working.
94.3 million are not working. Of course, if you do the math, you actually would say that less than 10 million aren't working.

Because death happens everyday. Births happen everyday. Someone is incarcerated in the iron college. Someone just quit their job. Someone just got fired from their job. Someone retired from their job. Someone was just laid off from their job. Someone is going to school full time. Someone is attending high school. Someone is attending college. Someone is often homeless. Someone is disabled. Someone has given up on their job. Someone has changed majors. Someone got promoted.
And this is never mentioned by the agitators in the junk food media. Because it would be simple to tell half-truths instead of the actual truth.
President Barack Obama's policies are working.
Conservatives have often bitched about the unemployment numbers being fudged.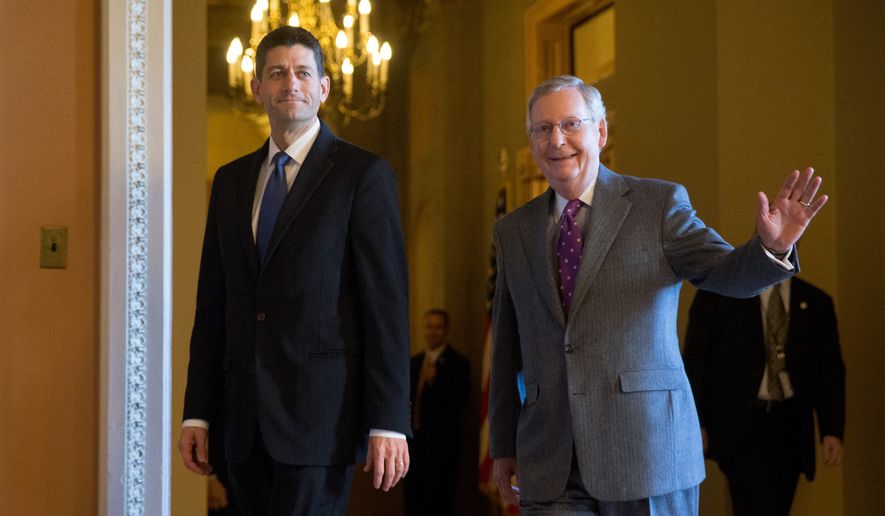 Inept leaders Rep. Paul Ryan (R-WI) and Sen. Mitch McConnell (R-KY). The House Speaker and Senate Majority Leader have pass a resolution to eliminate Obamacare. It will be vetoed by President Barack Obama.
The labor market ended 2015 on a roll as employers added a blockbuster 292,000 jobs last month, underscoring that the U.S. economy remains on solid footing despite weakness in China and this week's brutal market selloff.
The unemployment rate was unchanged at 5%, the Labor Department said Friday.
Economists surveyed by Bloomberg expected 200,000 job gains, according to their median forecast.
Businesses added 275,000 jobs, led by professional and business services, healthcare and construction.. Federal, state and local governments added 17,000. In another positive sign, job gains for October and November were revised up by a total 50,000. October's was upgraded to 307,000 from 298,000, and November's, to 252,000 from 211,000.
"This jobs report is pretty reassuring that the slowdown in (fourth-quarter economic growth) is not a prelude to a flattening in the economy," says Stuart Hoffman, chief economist of PNC Financial Services Group. "GDP growth is likely to speed up" next year.
Many economists expected the December tally to be somewhat inflated by unusually warm weather that could have spurred hiring by construction firms, restaurants and retailers. Construction, in fact, added 45,000 jobs last month and 128,000 in a fourth quarter characterized by generally balmy temperatures across much of the country. And restaurants and bars added 37,000 in December.
Still, the economy gained a healthy average of 221,000 jobs a month in 2015. In 2014 ,260,000 new jobs a month were created, though that marked a 15-year high.
Economists had said a weak showing in December could signal that the global turmoil was shaking business confidence and hiring. A similar scenario appeared to play out in August and September, when payroll growth slumped before rebounding strongly the next two months. Back then, reports about China's economic slowdown sent stocks tumbling, as they have in recent days.
Other labor-market indicators, though, have been encouraging. Payroll processor ADP estimated that businesses added a better-than-expected 257,000 jobs in December and an index of service-sector activity showed a pickup in hiring. Initial jobless claims, a reliable barometer of layoffs, hovers at prerecession levels.
At the same time, measures of manufacturing employment, online job ads and auto sales declined last month, leading some analysts to predict that job growth slowed.