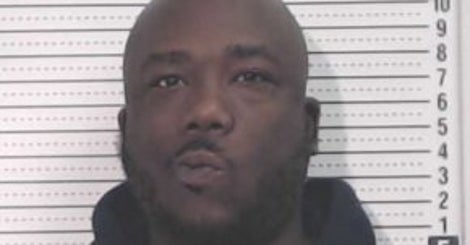 Pimping ain't easy. The feds are searching for Ohio man who has ties to missing women in Chillicothe.
The Feds are looking for an Ohio man who may have led Chillicothe women to their deaths.
Ernest "Dollar Bill" Moore is a notorious pimp says the Ross County sheriff. He is a person of interest in the disappearance of three women.
Moore, 36, has been declared a "parole violator at large" by Ross County Sheriff George W. Lavender. He's also been named a "person of interest in the drug trade and at risk women involved in human trafficking," the Missing Women's Task Force said in a Thursday evening press release.
The task force, made up of officials from the sheriff's office, Chillicothe Police Department, FBI and Ohio's Bureau of Criminal Investigation, was formed earlier this summer to search for answers in a string of unsolved deaths and disappearances.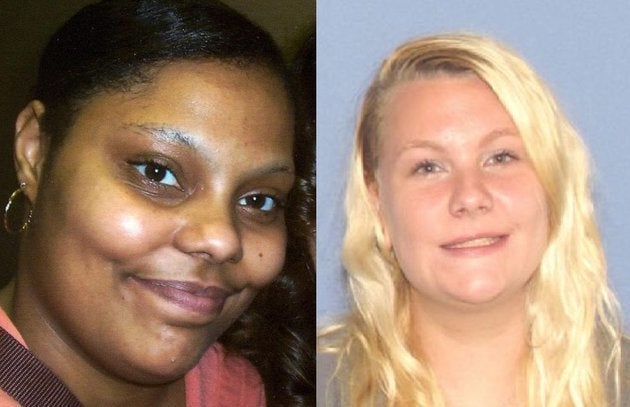 Tameka Lynch and Shasta Himelick
Chillicothe is 74 miles from my hometown of Dayton, Ohio. The city is smack in the middle of Ohio.
It's part of the Columbus, Ohio metropolitan area.
The city of Chilliocthe is on the edge. Six women turned up either missing or dead. Some of these women were associated with the stroll. They were either addicts of the "boy" or "toke".
There is a hotel that many considered the red lights lights district. Many of these women were near that hotel when they've disappeared.
Three of the six have been found dead in or near different creeks and streams. One was found shot to death, and the remaining two are still missing.
During a June 23 press conference, Lavender said authorities have not yet ruled out the possibility that a serial killer could be responsible for some of the deaths and disappearances.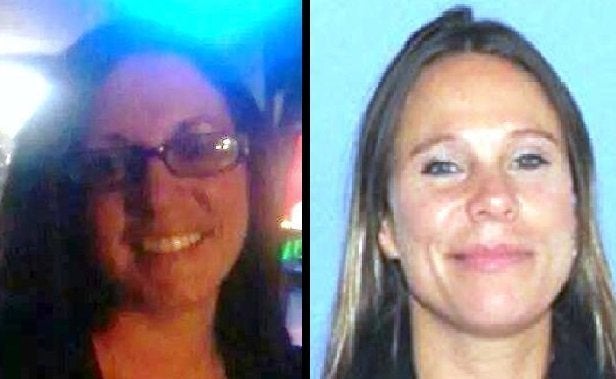 Charlotte Trego and Wanda Lemons
"When you start ruling things out, you overlook stuff, and we don't want to overlook anything," the sheriff said.
The Huffington Post reports that the two missing women have been identified as Charlotte Trego, 27, who was last seen alive on May 3, 2014, and Wanda Lemons, 37, who disappeared from Chillicothe on Nov. 3, 2014.
Shasta Himelrick, a 20-year-old expectant mother, was last seen by her family on Christmas Day 2014. Roughly a week later, searchers found her body in the Scioto River.
Timberly Claytor, 38, was found dead of gunshot wounds on May 29 in Massieville, a small town about five miles south of Chillicothe. A grand jury has indicted Jason McCrary, 36, on one count of murder in connection with Claytor's slaying. He has not been named a suspect in any of the other cases.
Tameka Lynch, 30, disappeared in Chillicothe on May 3, 2014, the same day Trego was last seen alive. Lynch was found dead three weeks later, in a creek roughly 20 miles downstream from where it passes through Chillicothe.
The latest victim to be found is 26-year-old Tiffany Sayre, who was last seen in Chillicothe in May. The following month, two people discovered Sayre's body near a culvert along Paint Creek, not far from where Lynch's body was found.
All six women are believed to have known each other, police said.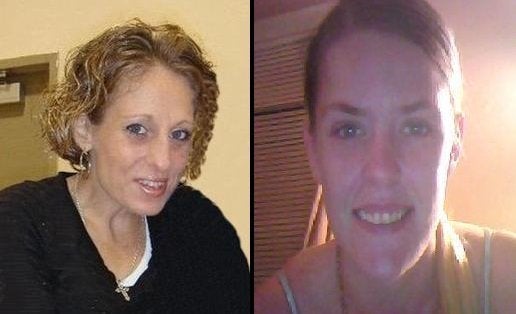 Timberly Claytor and Tiffany Sayre.
The Missing Women's Task Force did not specifically indicate why they want to talk to Moore. However, one of the women's friends told The Huffington Post that Moore is known to run in the same circles that the women did.
According to local media outlet ABC6 News, court records show Moore was released in February from jail, where he had been held on a drug trafficking offense. It remains unclear when he was initially incarcerated for that charge. Court records further indicate Moore has been in and out of jail several times in the past 10 years for drug-related charges, the news station reported.
Moore is described as an African-American male, with black hair and brown eyes. He is approximately 5 feet, 8 inches tall and weighs 205 pounds.
Anyone with information regarding Moore's whereabouts is asked to contact the Missing Women's Task Force at 740-774-3463. Anonymous tips can be made through Southern Ohio Crime Stoppers by calling 800-222-TIPS.
Street slang for boy is heroin.
Street slang for toke is crack/cocaine.
Street slang for stroll is prostitution.
Street slang for p'game is pimping.
World News Today send our condolences to those lost in this senseless tragedy.