Omaha officer Kerrie Orozco was gunned down by a suspect who didn't give two fucks about her life. He killed a wife, mother, sister and friend of the community. This heartless act gotten the junk food media's attention because she was going to be on maternity leave after this.
Of course we blame the shooter. But since we live in this gotcha media, the fingers start pointing at the people who have an opinion about it. Of course in the minds of conservatives, it's obviously going towards President Barack Obama.
Damn, it's almost like they believe that Obama was the man who shot two officers. Seeing that he's spoken about the disparaging statistics of Black residents and interactions with police being on the rise, one would think he's talking about a real issue in America.
Of course not. In the minds of the tone deaf, he's preaching anti-cop rhetoric. He's trying to justify rioting and looting. He won't allow the critics to say "THUG". He won't mention the names of hundreds of other victims lost to gun violence.
On average, one day can equal 2000 people killed by gun fire. That's a list that would take at least four hours to read if the president had time to cover every name.
Now I haven't got the whole information on the police officers who paid the ultimate sacrifice in the line of duty, World News Today will continue to honor those who serve in law enforcement.
There was a officer from Omaha, NE who was about to go on maternity leave. She was killed by a man who she tried to serve an arrest warrant to. The man went down in a hail of gunfire.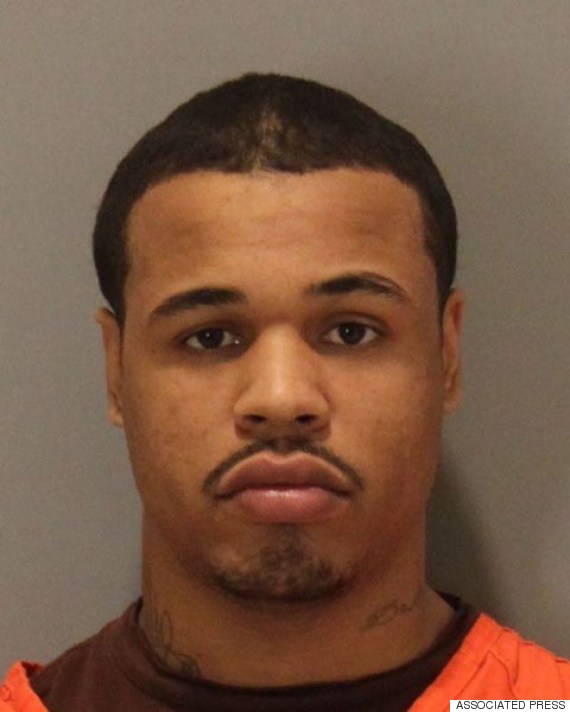 Marcus Wheeler was killed after firing on police.
Kerrie Orozco, a 29 year old mother of a newborn daughter was on duty. She was suppose to be on maternity leave a few days later. But that didn't happen. She got slugged in the chest just above her bulletproof vest. She would die of injuries at a hospital.
Orozco was assigned to the gang activity unit. She was trying to deal with criminal activity in the streets of Omaha.
The shooter Marcus Wheeler, 26 eventually ate a bullet sandwich after a brief pursuit. He died on scene.
A New Orleans Housing Officer was found this morning with a slug to the head. In a brazen assassination, the police officer was bucked without remorse. The suspect in this shooting is on the loose. The name of the officer wasn't released to the public.
These two officers were doing their jobs and paid the price for protecting the citizens they swore to protect. World News Today sends our condolences to the families of Kerrie Orozco and the New Orleans officer who's name wasn't released.
Now the Blame Game. A tradition that comes whenever the agitators finds some reason to blame someone other than the actual criminal.
Wheeler was a Black man. So of course, the conservative outrage meter is on. Wheeler was a "racist" cop killer according to the idiot Jim Hoft.
Usual word vomits include the following.
Will Obama say something about Orozco?
Will this be a reminder of the violent behavior of Blacks?
Will Rev. Perm and Cut His Nuts Off Jackson say something about the shooting of this young woman and her role as an arresting officer?
Will the people supporting the #BlackLivesMatter Movement finally understand that #BlueLivesMatter?
The conservative agitator Loudmouth Bill Cunningham went right into it on his Sunday night cabal.
Cunningham is the pitchman for the conservative Craigslist. He took over when the head honcho Matt Drudge (founder of the conservative Craigslist) left the Sunday night radio gig after failing to make $$$$.
The moment he mentioned the shooting of two officers, I say I bet he will say Obama in the sentence.
New Orleans police are searching for the suspect who assassinated an officer.
As predicted. The agitator went into the holier than thou argument that the president supports criminal behavior and his words are dangerous to cops.
Note this Loudmouth Cunningham is a fraud. He has a trash television show on The CW that is going into its fourth season.
Loudmouth Cunningham plays the role of a midday agitator from iHeart Radio in Cincinnati at WLW 700 AM. On Sunday nights he does it from New York while he's taping his reality television talk show. He's the second most listened to in the noon agitation. He and that old fart Rush Limbaugh are buddies.
What makes him so bad is the fact he trashes on the very same folks he kindly invites on his reality talk show. He has spoken on the John Crawford shooting the very same way he's talked about Michael Brown and Tamir Rice.
Again we don't condone the killing of anyone in law enforcement.
Right wing agitator Bill Cunningham.
We don't condone police brutality, abuse of power, the Blue Wall of Silence, and the killing of unarmed suspects.
We believe that those in law enforcement should be held accountable for any event in which they use improper judgement in a situation. That includes firing a service weapon, using restraint, profiling an individual based on "suspicion", running a traffic signal without lights or siren, and doing unprofessional conduct while on and off duty.
We believe that law enforcement should be photographed or videotaped by residents. An officer's body camera or a dash camera isn't effective enough. The officer's dash camera or body camera footage can magically disappear or it may be released in portions to sway public opinion.
We believe that the media shouldn't believe "everything" a cop tells. That includes a public statement on a controversial event, a grand jury decision, leaking evidence to portray an unarmed suspect as the one who agitated the event and spreading the perception that anyone who criticizes the police are anti-cop.
The Supreme Court allows an arresting officer to "stretch" the truth. Basically the officer can lie when doing a vice/terrorist/drug sting operation, a pull over, a citation, an arrest, a restraint and a discharge of a service weapon.
We take the opportunity to talk about issues that face our community, the government and the corrupt mainstream media.
I tend to have a rational view on most things. I am not a raving partisan. The constant negative reactions towards President Barack Obama, Trayvon Martin, Michael Brown and the Black community in general by the conservative agitators in the media made me a little more liberal on most issues facing America.
Yeah, I call them names. They deserved to be called more than just that. I believe that they're entitled to their opinions. But I figured that since they're name calling, why not!
When they die, some will care. Others won't.
Officer Kerrie Orozco meeting with youth at a sporting event.
Although I tend to be more independent minded on issues, I have to conclude that I tend to be a little more progressive (liberal) on issues now because of four notorious agitators.
What pisses me off more than anything is the tone deafness of conservatives whenever President Barack Obama actually makes a statement on an issue.
This month he held a forum on policing and reminded them how proud he was of the men and women in law enforcement. He told those in attendance that there needs to be a call for unity among the police and the residents of the recent events.
The president mentioned the rise in cop being killed while on duty. He also signed an executive order banning the use of military style weapons and vehicles for police.
The president's speeches are often lost to the bombastic agitators who solely believe that no matter what is said, Barack Obama is just a naturally born NIGGER/ They believe that he's a criminal and he should be locked up with the rest of them.
I will conclude the month with a honest opinion about the agitators in the media.