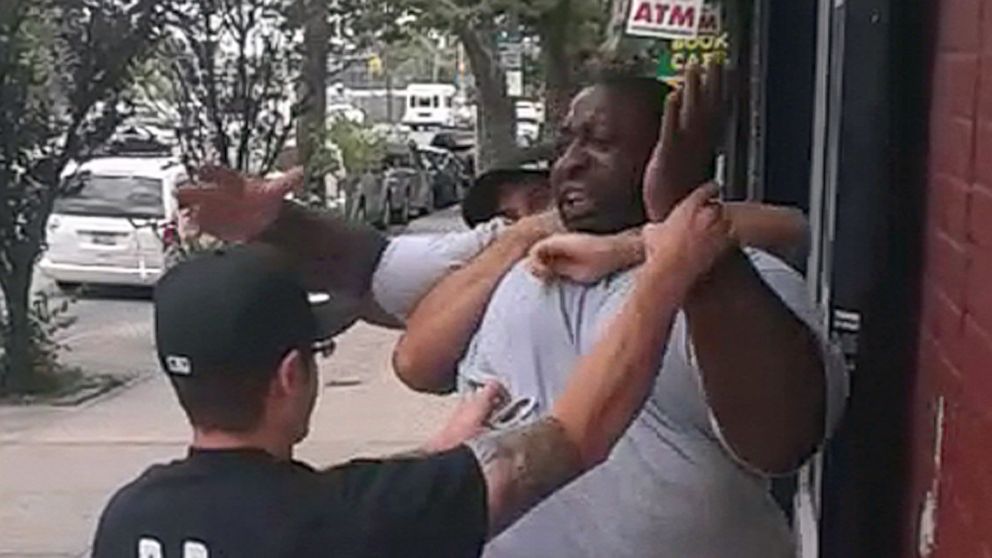 This wasn't the smartest thing the law did the moment Eric Garner was killed.
The New York Police Department is one of the country's finest but also mot world's most controversial law agencies. They have a known history of police brutality. The NYPD has targeted Blacks, Hispanic/Latinos and Muslims often because of the junk food media's portrayal of criminals. The NYPD often sees us a "NATURAL BORN CRIMINALS".
The NYPD is still reeling after the event that killed a 6'3" 400 lb man who was restrained in a choke hold.
Four EMS dispatchers were terminated after this incident. Two officers were placed on administrative duty pending an investigation into the handling of this.
The video is very disturbing. The NYPD restrain Eric Garner and he tells him he couldn't breathe.
The man was being sought after he was accused of selling cigarettes without a license.
That's not a huge crime, but since this does have to do with illegal commerce, it merits.
His funeral is today and people are outraged by this event.
We here at Journal de la Reyna send our condolences to the family of Eric Garner.
The question to those reading, do you believe that the NYPD handled the situation well or recklessly?
_____________________________