The "other" woman ratted acquitted shooter George Zimmerman out for his antics. Now the woman want her man back in her arms. George Zimmerman escaped murder charges after he killed unarmed teen Trayvon Martin in 2012. He was found not guilty in July 2013.
The trials and tribulations of acquitted shooter George Zimmerman. The controversial case has made him one of the most hated individuals in America. A hero to the racist right, a murderer to the Black community, Zimmerman hasn't gotten through one full year without controversy.
A few months back, the man was charged with felonious assault after he threatened his girlfriend with his firearm.
His girlfriend, Samantha Scheibe wants to get the heat off him.
Zimmerman, 30, who faces a felony aggravated assault charge as well as lesser charges stemming from the incident, is asking to have conditions of his bail modified so he can resume contact with Samantha Scheibe.
According to court documents filed by Zimmerman's attorney Jayne Weintraub, Scheibe, 27, gave a sworn statement in which she wrote, "I do not want George Zimmerman charged."
Zimmerman, who had been acquitted earlier this year of murder in the death of teenager Trayvon Martin, had posted a $9,000 bond and was barred from any contact with Scheibe. He was also ordered to give up his guns and wear an electronic monitor.
Shellie Zimmerman filed for divorce after the trial. George Zimmerman had threaten her and his father-in-law after they came to blows outside their home.
Scheibe's new affidavit taken Dec. 6 stated, "When I was being questioned by police I felt very intimidated...I believe that the police misinterpreted me and that I may have misspoken about certain facts in my statement to police."
Scheibe wrote that Zimmerman "never pointed a gun at or toward my face in a threatening manner" and that "I want to be with George."
Weintraub claims that Scheibe reached out to her and asked that the order barring contact between herself and Zimmerman be lifted.
Scheibe originally told a 911 dispatcher that the incident began when the former neighborhood watch captain grew upset during an argument and brandished a weapon at her.
"He's in my house, breaking all my s--- because I asked him to leave," Scheibe told the dispatcher. "He's got a freaking gun, breaking all my stuff right now."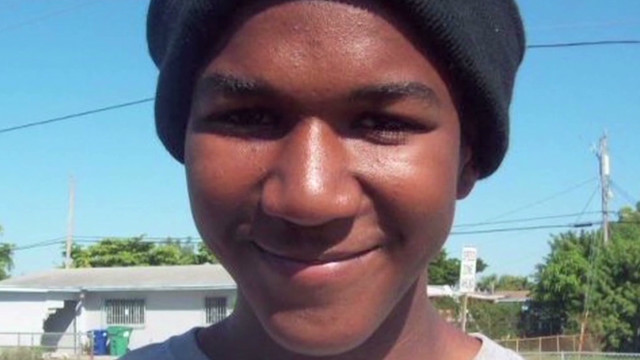 If these transgressions were caused by Trayvon Martin, he would have been locked up.
Scheibe said at the time Zimmerman pushed her out the home and locked her out. Authorities said when they arrived Scheibe gave them keys to the home, and that they had to push through obstacles by the door to get in.
At the time, Zimmerman told police that Scheibe instigated the incident.
The November incident was Zimmerman's latest run-in with the law since his acquittal in Martin's death.
In September, he was arrested and then released without charges after his wife called 911 to say Zimmerman punched his father-in-law in the nose and threatened to shoot him and his wife.
Zimmerman claimed that he was acting in a "defensive manner" during the incident, according to police, who later added that they never found a gun on Zimmerman.
He has also been pulled over for speeding, once in July and again in September. During the July incident, he alerted the officer that he had a gun in his glove compartment.
On July 18, the Seminole County Sheriff's Office said Zimmerman was one of two men who came to the aid of a family who became trapped inside their Ford Explorer after it rolled over on the side of the highway.
By the time police arrived, two people -- including Zimmerman -- helped the family get out of the overturned car, according to the sheriff's office.
I am getting really tired of hearing about this guy in the news.
I had to write some words for Mr. Zimmerman.
Hey, George.
You don't know me personally and I don't know you personally.
I know you probably aren't reading Journal de la Reyna. But someone you know will probably inform you about this website and my little message to you.
Um, this comes as no surprise but I am not a fan of you, your brother Robert, Jr., your "unofficial" spokesperson Frank Taaffe and Sean Hannity (by whom I refer to as That Guy Who Helped Obama Win).
I have a bias against people like you. The bias is stupidity.
Stupidity isn't a BLACK AND WHITE thing.
It's a common theme and it affects all races, genders, and it doesn't matter what age it is.
You do stupid things like point a gun at a girlfriend, you're begging for trouble.
You shouldn't even think of having a gun after this trial, but since you want to do a victory lap in your hoodie, I guess you get what you pay for.
Yeah, I believe that the court decision was fair. Although, I didn't agree with the decision, I stand by it and hope that the jurors understand what they've done.
I'm certain that you can at least try to have a normal life. But since this was a high profile case and it was elevated by the likes of Al Sharpton (by whom I refer to as Rev. Perm), wherever you go, the cloud of guilt and suspicion will continue to plague you.
I know that you, your wife and this woman here are not attention whores. I understand that things happen.
It's natural that we all have disputes.
But in no way I will tolerate all this hoopla by the likes of you, your wife and this woman.
You people need to sit your asses down and solve these problems before you end up causing harm.
You ended a young man's life over a confrontation you should've avoided in the first place. You wanted to be a freaking hero. You want to meddle in affairs you have no business.
Who's to say that kid Trayvon Martin didn't "Stand His Ground"?
You are the living example of the bipolar disorder most American fear: The reactionary.
I don't know you personally, but clearly from all the run-ins with the law to the outpouring of sympathy from the likes of That Guy Who Helped Obama Win, you are a media whore.
You're a delusional, hyperactive, bipolar narcissist with a reckless fascination with firearms. You're not a Democrat like those folks over at Breitfart claim you are. You're an endorsement of the stupidity that comes straight out of Sarah Palin's c*nt.
Palin is referred as Palin Da Ass.
Please George, keep out of the limelight.
Stop and think.
You gotten off a murder charge. Why would you want to jeopardize your freedom?
For all I know, that day will come when you will eventually piss off the wrong person and you'll end up paying the price. Then the person who killed you will claim that it was self-defense.
No I don't wish death on you. But the way you're going, I don't see nothing but a short life ahead for you!
Take these words wisely and keep your ass out of trouble.
Thank You
BLUE LIGHT BUZZ.