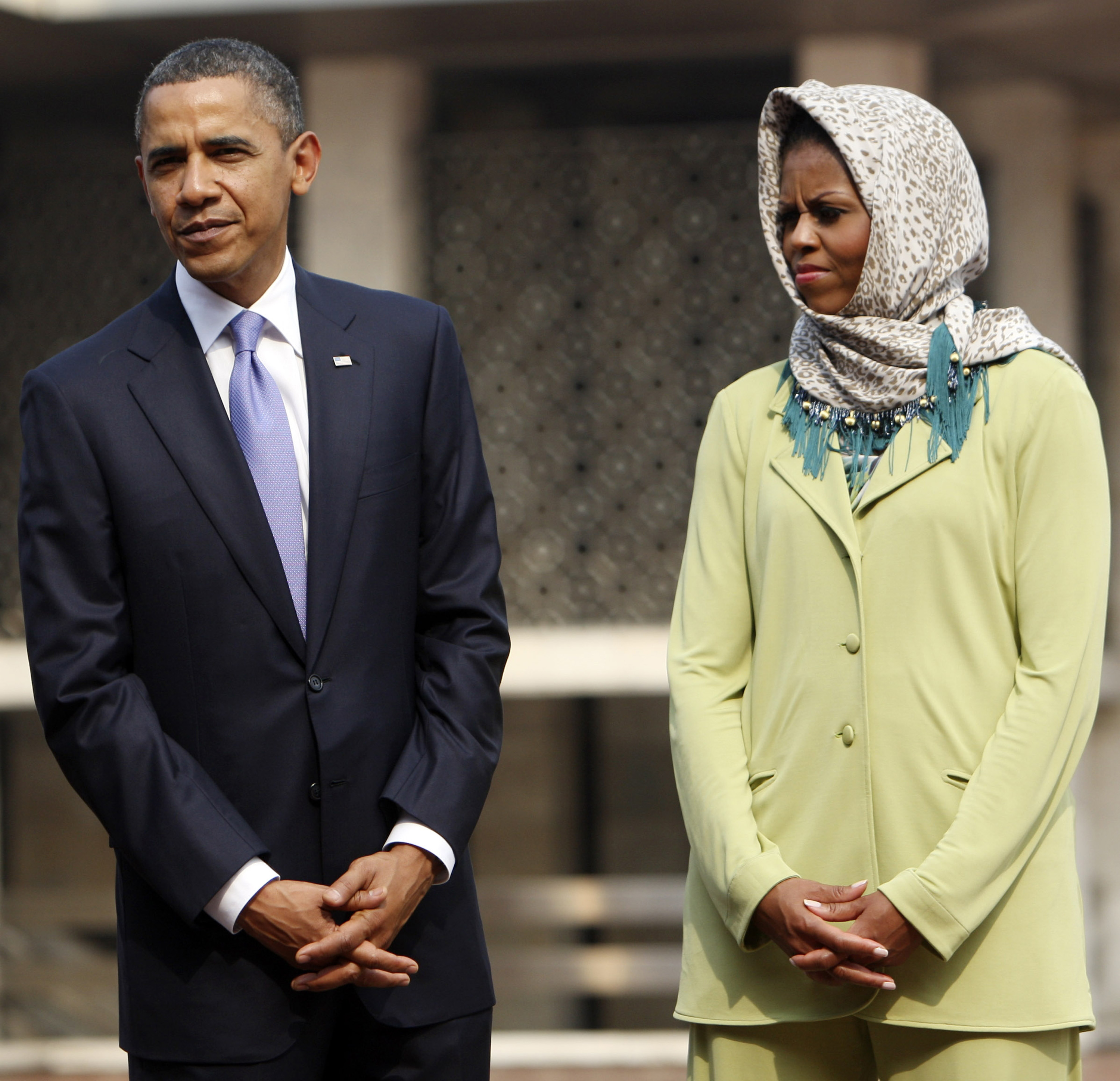 President Barack Obama to visit a Baltimore Islamic center.
No he's not a Muslim. He's a part of the United Church of Christ. You may remember that they were hand ringing about the president's former pastor Jeremiah Wright making the fiery sermons about the United States and god's law.
Well the White House announced that President Barack Obama will head to the Islamic Society of Baltimore to address religious freedom and acceptance.
President Obama has been criticizing increasing anti-Islamic sentiment in the United States.
"When politicians insult Muslims, whether abroad or our fellow citizens, when a mosque is vandalized, or a kid is called names, that doesn't make us safer," the president said during the 2016 State of the Union.
Fear of terrorist attacks on American soil has risen after attacks in San Bernardino, California, and Paris. And according to a study by the Council on American-Islamic Relations, attacks on mosques in 2015 were at the highest point since the group began keeping track in 2009.
But presidents visiting mosques is obviously nothing new. President George W. Bush famously visited one just 6 days after the attacks on September 11, in another attempt to quell intolerance.
"The face of terror is not the true faith of Islam," President Bush said when he visited the Islamic Center at Washington D.C. "That's not what Islam is all about. Islam is peace."
I am expecting the Islamophobia to be off the hook from assholes like Donald Trump and Ted Cruz.
Pam Geller will be in the spotlight again.
That annoying conservative agitator Sean Hannity or that old fart Rush Limbaugh will likely bemoan about the president refusing to say the polarizing word vomit "radical Islam".
It will be splashed on Matt Drudge's conservative Craiglist.
Ann Coulter would use her Twitter fingers to attack the president on being a sympathizer to Muslims.
And of course it will be more dog whistle to Trumpublicans to question the president's birth or religion.
These clowns on that right wing network going right into him.