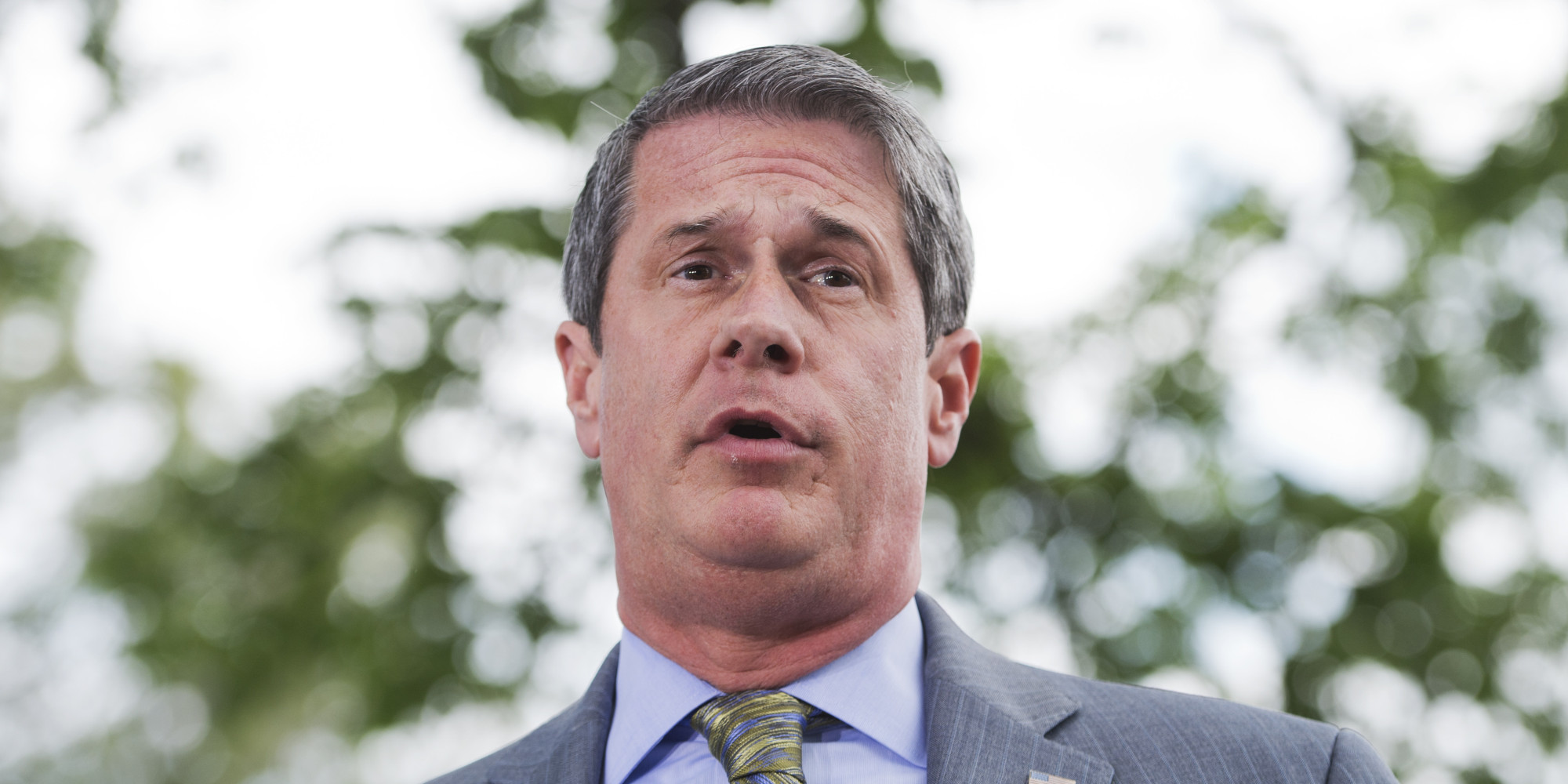 Sen. David Vitter (R-LA) went down hard in the race for Governor in Louisiana. The Republican's dirty little sins became a campaign issue. He was one of the most corrupt lawmakers in Washington.
Even though President Barack Obama is strongly disliked in the state of Louisiana, Sen. David Vitter (R-LA) is way worse than Obama.
This was suppose to be an easy election for the Republicans. It turned out to be a disaster. The general election didn't merit a 50% vote for Vitter and the Democrat. It forced a run-off election.
The Republican candidates that dropped out the race decided to throw their weight into helping the Democrat win this election.
It seems like the Republicans got one lost on their belt. The state elected a Democrat to hold the chair in Baton Rouge.
In a run-off election, John Bel Edwards, a state lawmaker ended up winning the 50% plurality vote.
The leadership of Governor Bobby Jindal was an epic disaster. Many voters felt that Republican leadership didn't help the state.
Jindal took a hard line stance on issues especially when running the government and for that he suffered. He gonna leave the governor's mansion with high disapproval.
Democrat John Bel Edwards is governor-elect. In Louisiana, many of their lawmakers are corrupt. Will Bel Edwards disspell the tradition?
Bel Edwards victory doesn't really help the Democrats. The governor-elect is a conservative Democrat who supports weak gun laws and is anti-abortion. He support more oil drilling and urban sprawl.
Vitter was a clear front runner. Vitter tried to play the race card, the fear card and the "he's a liberal" card. Vitter mocked Obama for being a "ungodly" leader. None of this shit worked for him.
His sex scandals and ties to shady individuals became the anchor around his neck. The late Debra Jean Pelfrey was the DC Madam and she ran a hoe train. The hoe train got a handful of lawmakers and government workers in the book. The book had Vitter's name in it.
It became a lightening rod in the race.
Republicans and Democrats believed that Vitter's ties to Washington and his sex scandal doom his chances at winning.
Vitter was voted one of the most corrupt lawmakers in Washington.
Paging Melanie Sloan...
Her organization the Center for Responsibility and Ethics in Washington called Vitter one of the worst lawmakers to hold office. The ethics were so off the hook, Vitter was under federal watch.
Besides the prostitutes, he gave kickbacks to the polluters. He managed to win elections despite having these controversies swarm him.
Now as a result of the loss, Vitter can't run for reelection in 2016.
Now Republicans must defend a crucial seat to retain their majority.