Will the Harris County Texas sheriff blame Black Lives Matter for one of his own having a romantic affair with a key witness in the Deputy Darren Goforth murder?
The death of Darren Goforth became national news. The racist right was so freaking eager to blame #BlackLivesMatter for the murder of the Harris County, Texas sheriff deputy.
Goforth was pumping gas at a Houston area gas station when this nut job comes up and fires upon him at point blank range. The suspect is right now in lockup on capital murder charges.
The investigator in the Goforth case tarnished the case. He had an affair with the key witness.
The key witness told the junk food media that she saw the suspect Shannon Miles murder Goforth.
The investigator Craig Clopton was put in the freezer pending a cannon firing.
Will Harris County Sheriff Ron Hickman blame Black Lives Matter for one of his own having sex with a witness?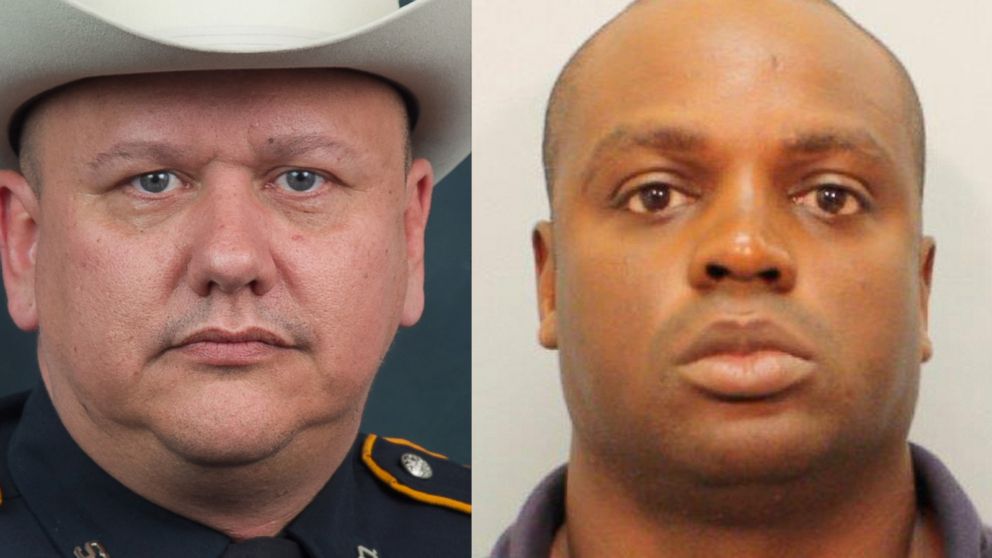 I want to be clear that this is the same sheriff who said, "We hear Black Lives Matter, but what about Blue Lives Matter?" Now what's he gonna say when it's a personal matter.
This could throw out the capital murder charge. The killing of law enforcement in Texas usually results in the fryer. Texas is the state leading in the fryer.
About 85 interns in were sent to the fryer in the state of Texas.
Republican governor Greg Abbott doesn't offer clemency to the mentally insane.
Any thoughts on the scandal rocking the Harris County Sheriff's office?