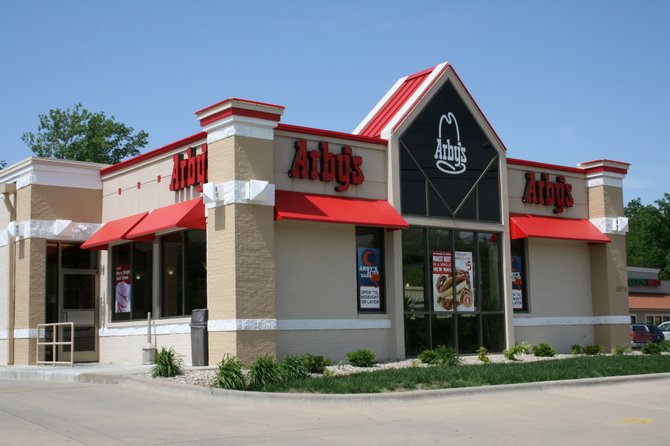 Arby's made a worker and his manager shake with curly fries. They got fired out the cannon for denying a cop service.
Florida police officer was refused service by an Arby's worker. This managed to get a little bit of junk food media attention.
Huffington Post reports that Pembroke Pines Police Sgt. Jennifer Martin wrote in an incident report that she went to Arby's on Tuesday night and ordered at the drive-thru. Clerk Kenneth Davenport, 19, took her credit card, but it was restaurant manager Angel Mirabal who returned, saying, "[Davenport] doesn't want to serve you because you are a police officer," Local 10 reports.
Martin said she was uncomfortable, but went inside to get a refund and asked for the employees' contact information. Mirabal, 22, reportedly laughed, and said Davenport was allowed to refuse her service. He gave her back her money and his contact info, but Davenport refused to give his name.
I was just joking. Kenneth Davenport was put on ice pending a cannon firing for cop snub.
Davenport was put on ice pending a cannon fire. He was the alleged agitator. His boss was fired out the cannon.
Mirabal told Miami's Local 10 News that he was fired as shift manager at the Arby's restaurant, but he declined a request for an interview.
Still, the incident outraged law enforcement officials and others in the South Florida community and around the nation.
Some held a protest outside the restaurant Wednesday, while the Broward County Police Benevolent Association president called for a national boycott of the fast-food chain.
Jennifer Martin told the junk food media that she was denied service because she worked for law enforcement.
"Don't eat here. They hate cops," one protester told a customer who pulled into the drive-through.
The restaurant released the following statement Thursday: "We take this isolated matter very seriously as we respect and support police officers in our local communities. As soon as the issue was brought to our attention, our CEO spoke with the Police Chief who expressed his gratitude for our quick action and indicated the case is closed. We will be following up with our team members to be sure that our policy of inclusion is understood and adhered to. Further, we will be following through with disciplinary action up to and including termination of the employees involved, as appropriate."
"This was a complex and difficult decision, but as a company that highly values trust and fairness, we ultimately found that the crew member was not involved other than to attempt to remedy the situation," the statement said.
Davenport's grandfather told Local 10 that the whole thing was a joke and that the teen's words were "taken out of context and blown into something much bigger than what it should be."
The Arby's spokesman said that Pembroke police consider the case closed and that Brown will travel to the area today to visit restaurants and hand out free meals to officers.