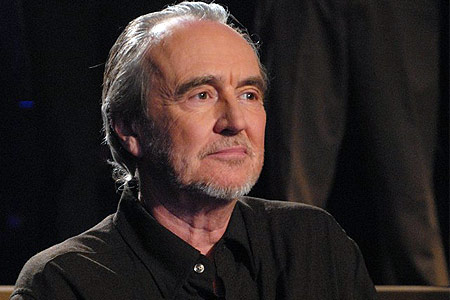 Wes Craven, actor and movie director passed away of terminal brain cancer.
On Sunday, the entertainment industry lost a legend. Famed horror director Wes Craven passed away of brain cancer.
His representatives confirmed the director had passed away fighting terminal cancer.
Wesley Earl "Wes" Craven (August 2, 1939 – August 30, 2015) was an American film director, writer, producer, and actor known for his work on horror films, particularly slasher films. He died weeks after his 76th birthday.
Wes Craven on the set of The New Nightmare with Robert Englund as Freddy Krueger.
Wes was famous for the cult classic Nightmare on Elm Street. It introduced the world to Freddy Krueger, the infamous serial killer who stalked his victims in their dreams. He was responsible for the hit thriller Scream. Craven also directed all four films in the Scream series, and co-created the Ghostface character. Some of his other films include The Hills Have Eyes, The Last House on the Left, Red Eye and My Soul to Take.
Grown up in Cleveland, Ohio, Wes always had an interest in the art of horror. He was a professor working at a college. He taught English studies. He got bored with teaching. He thought of doing X-rated movies but felt that the market was swamped with it. So he decided to take advantage of the teenage lust of sex and spice it up with a serial maniac who took advantage of their naive awareness.
The directing of Nightmare of Elm Street was on a low budget. That movie would go on to become one of the best screams in history. It would spark numerous sequels, a crossover with infamous Jason Voorhies of Friday The 13th and a reboot.
Also the Scream movie was one of the highest grossing horror movies to ever exist. He would produce the three sequels and executive produce the television series.
His art gave people a reason to fear the unknown. Believe me the damsel in distress is often the first to go in a most horror movies.
We're gonna miss them days.
World News Today send our condolences to the family of Wes Craven.