Dr. Dre releases his third album today.
Andre Romelle Young said that it's a go! A new album is released as I speak.
As the Straight Outta Compton movie premieres this month, the good doctor announced that Compton: A Soundtrack By Dr. Dre is released today.
WHAT?
YOU MEAN TODAY!
Damn, I didn't think you were going to do us like that Dre!
This album coming out marks over 15 years since his second album 2001. The album was released in 1999 when he introduced the world to his rising star Eminem.
Many fans were giving up on a Dre release. I mean I was expecting Dr. Dre to retire a billionaire.
His role in Apple helped the company obtain 11 million new signees. Dre makes over $4 billion right out the gate. He is the richest rapper/producer in the world.
His Apple Music streaming service is gunning for Tidal, Pandora and Spotify.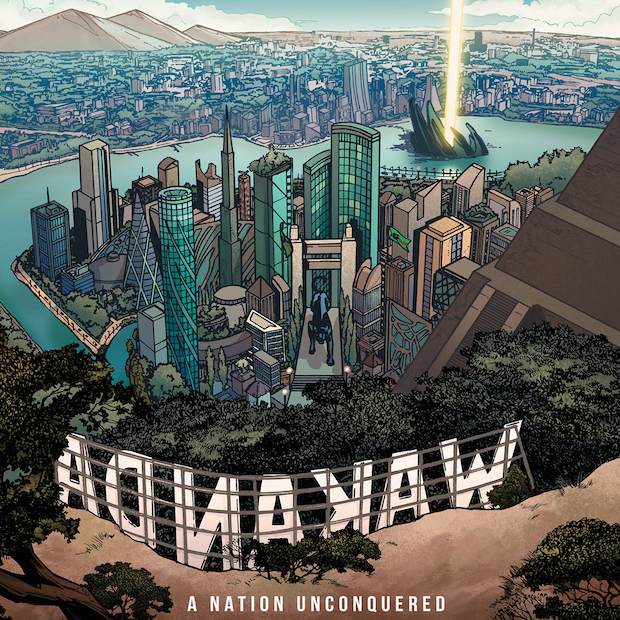 Dr. Dre's album is released today.
Dr. Dre relinquished his role as chief motivator of Beats Audio to join Apple. He signed on to releasing his music exclusively through its global media service. The album was released through Apple's Beats Audio Radio. It will be heard on Shade45 before mainstream releases.
Everyone expected Dre to released the ill-fated Detox album. Dre decided to shut that project down.
The release of Compton without media leaks is quite a surprise. Seem like the good doctor has some words about it.
"During principal photography of Straight Outta Compton, I felt myself going to the studio and being so inspired by the movie that I started recording an album," Dre said on The Pharmacy. "I kept it under wraps, and now the album is finished. It's bananas. It's an 'inspired by' album. It's inspired by Straight Outta Compton, we're gonna call the album Compton: The Soundtrack. I'm really proud of this."
Dre joins Eminem, Drake, Jay-Z, Beyonce and others as entertainers who keep its mum on albums.
They made sure that those around them didn't leak their shit to the junk food media.
He managed to secretly get Ice Cube, Jill Scott, Jon Conner, Xzibit, Kendrick Lamar, Game, Snoop Dogg and Eminem into the studio.