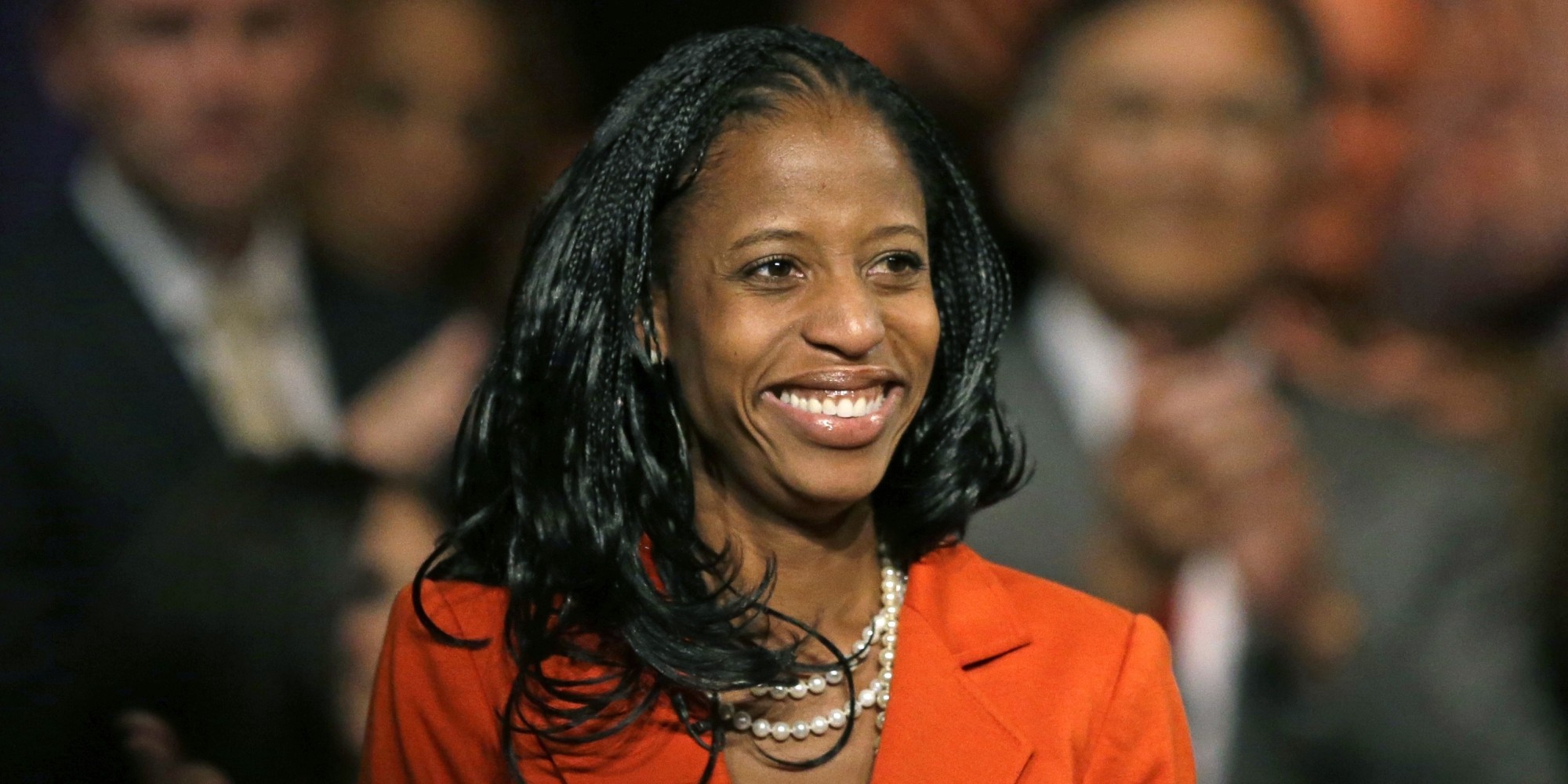 Mia Love will be the Republican Party's newest toy. She is an attractive lawmaker and one of the youngest members. She is the first African American lawmaker from Utah to win. She will become a controversial figure. She will run to the cameras whenever a racial issue arises in her party.
Congresswoman Mia Love (R-UT) the first Black lawmaker from Utah to be elected to Congress is going to be a controversial figure in the 114th Congress.
She has decided to join the Congressional Black Caucus. Senator Tim Scott (R-SC) declined. No word from Congressman Will Hurd (R-TX) on whether he'll join.
Love was extremely critical of the CBC. She felt that the members (mostly Democratic members) were agitators of racial angst. She wants to make sure that the CBC will hear all sides.
Love was the former mayor of Saratoga Springs, a suburb of Provo. Love took on Jim Matherson in the 2012 U.S. Election and lost.
Matherson was the last Democrat in the state. He was the most vulnerable lawmaker in the Congress.
Matherson would retire from Congress giving Love a chance to ran again. She would beat the opponent handily.
Mia Love with her husband Jason and her children.
The district according to the Cook Political Report was +24 Republican.
Love is of Haitian American roots. She was born in New York City. She is married to her husband Jason and has three children. She is a rising star in the Republican Party. She already took to defense of Congressman Steve Scalise (R-LA). She believes that the Majority Leader's speech to the white extremists group was a mistake but nothing short of what other politicians done.
Basically saying in the opinion: a mistake doesn't stop the message.
Love and Herd are the two Black lawmakers who were elected as Republicans in the sweep.
Scott who was elected in 2010 as a congressman was promoted to Senator in 2012. He ended up wining reelection to fulfill the term.
She along with Congressman Louie Gohmert (R-TX), Congressman Ted Yoho (R-FL), Senator Joni Ernst (R-IA), Senator Tom Cotton (R-AK) and Congressman Steve Scalise (R-LA) have already put the Republican Party in the forefront.