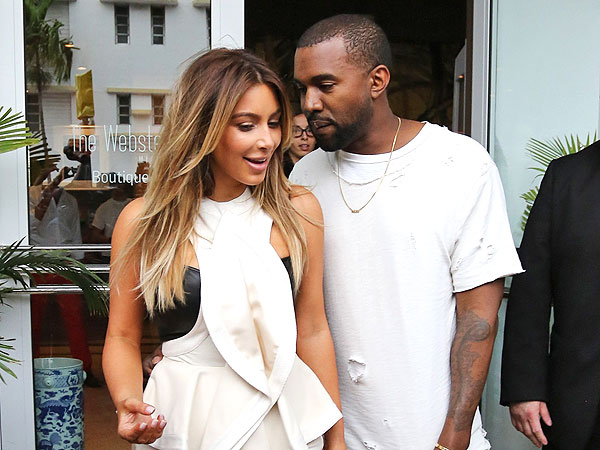 Celebrity agitators are getting married. Kim Kardashian's third and Kanye West's first.
Kim Kardashian, the celebriturd and her boyfriend/fiance rapper Kanye West are getting married this weekend. Kardashian is a reality star and annoying celebrity. She and her family along with former athlete Bruce Jenner are on this reality show on E! Network.
Kardashian recently had a daughter with her high profile and controversial boyfriend. West is a producer, rapper, media mogul. He is a signed act to Roc-A-Fella/RocNation and is the founder G.O.O.D. Music.
G.O.O.D. Music is credited to Common, Big Sean, John Legend and Pusha T's album releases.
This marriage is going to be big. This will be Kardashian's third marriage and West's first. This is a high profile wedding. The junk food media is swarming to Italy.
The wedding is closing kept under wraps. West is trying to surprise his beau with many themes.
Kardashian landed her first American Vogue cover for the magazine's April 2014 issue, together with West. The cover has been lauded by some, while others have taken a more critical look of the reality star being on the cover, with she and West dubbed the "#worldsmosttalkedaboutcouple (or Kimye)."
Kendall, Kourtney and Khloé arrive at Kim and Kanye's pre-wedding dinner! http://t.co/sTiosz819P pic.twitter.com/T6rpZWrsSs
— E! Online (@eonline) May 23, 2014
In my opinion, I think that this could be a sham marriage.
I just have this big feeling that these two celebrity agitators are going to have a huge fallout.
But I can't judge them. They're in love.
We here at Journal de la Reyna wish these two well. And if anything leaks about the wedding, you'll get the latest here.