Dennis Rodman returns to North Korea to meet his friend Kim Jong-un, the Supreme Leader of the Democratic People's Republic of Korea. Rodman and the Harlem Globetrotters head to North Korea for goodwill.
First things first, we congratulate the Golden State Warriors on their successful victory against the Cleveland Cavaliers. The Warriors stars Steph Curry, Draymond Green, Klay Thompson, and Kevin Durant managed to outwit LeBorn James again.
The Warriors lost previously to the Cavaliers in 2016. The Warriors won their first against the Cavaliers in 2015.
Former NBA forward Dennis Rodman heads to North Korea to meet Supreme Leader Kim Jong-un.
The 34-year old leader is a fan of basketball and Rodman. His father Kim Jong-il was fond of basketball as well and admired the Chicago Bulls.
Rodman as a private citizen is a friend to the leader of the isolated country. Rodman is hoping to do something positive while on his visit. He also said that Pyongyang would ease tensions if the United States.
Rodman goes with a few Americans. The Harlem Globetrotters and Rodman head to North Korea through back channels authorized by the United States.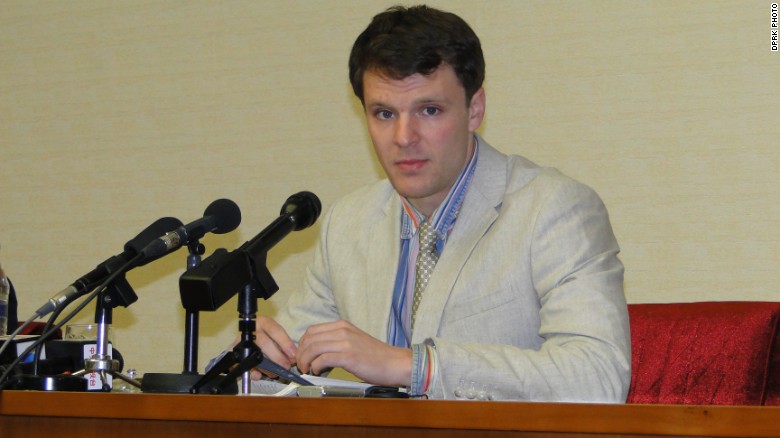 Otto Warmbier is freed from a North Korean workhouse. The junk food media says he's in a coma after contracting illness while in captivity.
Each move is watched. Foreign visitors are surrounded by guides (who could be secret police). They are required to follow instruction without any hesitation. If they ignore the instruction, they could be detained. They could be thrown out the country or charged with a capital offense. And some charges could carry LIFE or DEATH.
As a token of goodwill, the release of Otto Warmbier comes as a surprise. It comes with a price.
Rex Tillerson announced the release and the junk food media picked up on it.
Warmbier, a student from the University of Virginia was released. He was detained after the Koreans alleged he stole a propaganda sign. He could have been serving a 15 year sentence in the workhouse.
He was convicted in 2016.
Warmbier is from Cincinnati, Ohio and its believed that he's in a medically induced coma after contracting botulism.
DPRK (Democratic People's Republic of Korea) is a country of 29 million people. It's allegedly working on test fire ballistic missiles. They want to create a nuclear or hydrogen bomb to defend itself from South Korea and the United States.
Rodman endorsed Donald J. Trump for the leader.