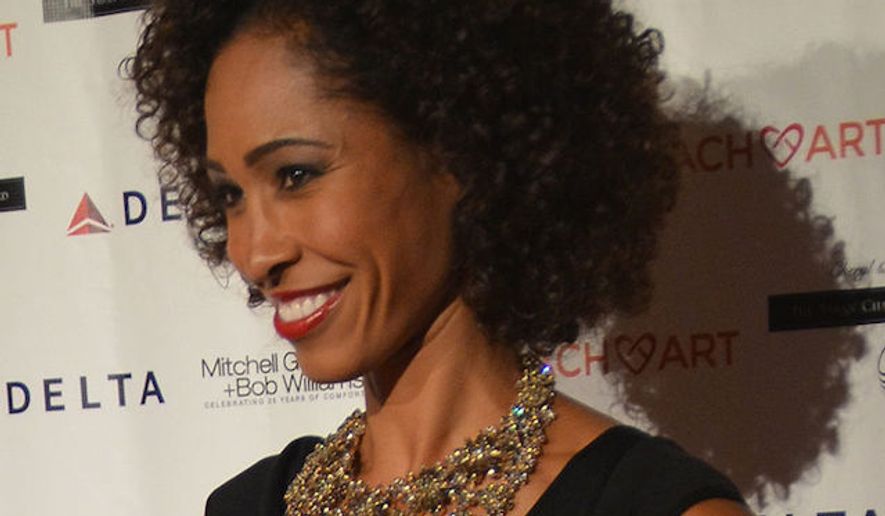 Sage Steele got demoted. She loses her hosting duties on NBA Countdown.
Conservatives are finding it harder to make a living. If you're promoting hate, you're expected to face boycotts and calls for cannon firing.
Glenn Beck, Michael Savage, Rush Limbaugh, Dr. Laura Schlessinger and Don Imus have suffered from boycotts and firings.
Right now, progressives have put Breitbart, Milo Yiannopoulos, Tomi Lahren, Michael Flynn, Monica Crowley and Bill O'Reilly on the ropes. And it seems like Sage Steele is the next one to fall from grace.
The Root and Washington Post are reporting that Steele is being sidelined. She will no longer host the NBA Countdown on ABC and ESPN.
Michelle Beadle will now be the host of the NBA Countdown.
Steele will still have a job with ESPN for the time being. She will continue to be on Sportscenter on the Road. I call it a demotion because obviously a show that has added features is usually a low rated show.
Steele brought herself a whole lot of controversy during the year. She complained about the protesters taking to the airports declaring frustration with Fuhrer Donald J. Trump's executive order restraining Muslim travelers from entering the United States.
While it was a peaceful protest, Steele was saddened "to see the joy on their faces knowing that they were successful in disrupting so many people's travel plans."
Those comments along with her criticism of Black Lives Matter got her in trouble.
Karma is a.......well you know!
Now can we work on taking down Alex Jones, The Gateway Pundit, The Drudge Report, Michelle Malkin, Jeanine Pirro, Ann Coulter, Joseph Paul Watson, Mark Levin, Tucker Carlson and Sean "Softball" Hannity!