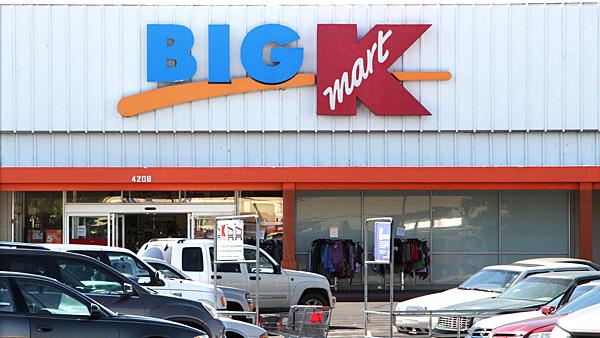 Dayton, Ohio will have only one Kmart in the area. The Sears Holding Group announced closings and the Beavercreek store is on the chopping block.
Sears Holding Group announces the closing of many of its Kmart and Sears stores. Dayton, Ohio is hit once again with a closing of a Kmart.
The Beavercreek location is closing. And it marks the end of an era. The closing leaves only the Riverside location as the sole Kmart store in the Dayton/Springfield area. This marks an end to the "blue light specials" in the Gem City.
It won't be long before Kmart in Dayton is a thing of the past. We have seen Sears Holdings fall from grace. The merger of struggling Kmart and Sears turned out to be a disaster.
Sears which is a common fixture in most malls are announcing closures as well.
Many of the Kmart locations are in rural communities.
Walmart, Target, Kroger, Costco and Meijer will continue to dominate in the Miami Valley.
The announcement comes fresh. Sears Holdings said that 42 Sears and 108 Kmarts are going to close shop.
"We have been strategically and aggressively evaluating our store space and productivity, and have accelerated the closing of unprofitable stores as previously announced," Howard Riefs, a company spokesperson said in a statement.
The end of an era for Dayton, Kmart is going, going.........gone!
We're going to miss Kmart! The old saying "Too big to fail!" is just a farce.
Will the Republicans and Donald J. Trump blame Barack Obama for the end of Sears and Kmart?
After all, they're going to say since it's in Hoffman Estates, Illinois, it's practically Chicago and Obama's fault.
Brief history: Kmart had stores located in Fairborn, Springfield, Eaton, Trotwood, Troy, Springboro, Moraine, Miamisburg, Centerville, Kettering, Beavercreek, Englewood, Xenia, and Huber Heights.
Our contributor went into the store and has an opinion about it.