Val Demings, Congresswoman-elect from Florida. The former Orlando Police Chief will be a shield from the relentless attacks from Black coon cop David Clarke.
The Democrats have a badge. As of January 3rd, Val Demings will take her position as U.S. Representative from the great state of Florida. She is African American. She serves the Republican strong 10th Congressional district. The district was once held by insurgent Rep. Daniel Webster (R-FL). She lost against Webster in a 2014. Webster retired from Congress this term leaving the seat up for grabs.
Before she was a Representative-elect. Demings was the police chief of Orlando, Florida.
She the daughter of a maid and janitor, Demings knows how the toughest route to success.
According to Ballotpedia, Demings is devoting her term as a lawmaker to making laws that are designed to creating and retaining good paying jobs. She vows to protect Medicare and Social Security.
Demings being a former police chief should resonate with the ongoing issues with gun violence and the police shootings of unarmed suspects. Hopefully she supports police reform.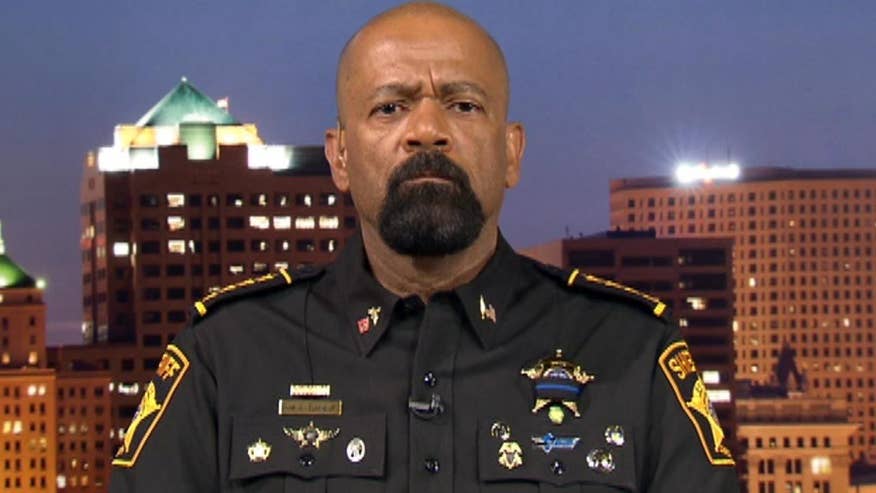 Democrats hate this guy. David Clarke, Jr., the Milwaukee County sheriff is constantly elected as a Democrat but talks like a racist Republican.
She could defend or attack Black Lives Matter. I don't have no peg on her yet.
But certainly she could serve as the counter balance to another African American lawman who spits nothing but racially charged bullshit.
That coon David Clarke, Jr. is a pain in the ass. The controversial Milwaukee County sheriff is gleeful that his master won the election. The fuhrer Donald J. Trump and vice fuhrer Mike Pence are preparing for transition. They will rollback progress and cause such chaos when they take over.
For you see, I don't want Trump and Pence to succeed. I want them to fail. I want them to fail miserably and want the world to suffer because of them.
Hopefully I will hear more of Val Demings in the coming future.