The world's largest social media website faces criticism for selective sympathy.
The social media juggernaut is facing harsh criticism for being selective in how they cover tragedies.
The attacks in Paris attracted global attention. The Islamic State claimed responsibility for the Friday night attacks leaving over 130 dead. Now the law is searching for the ringleaders involved. They zeroed in on Belgium and are targeting sites in Syria which were strongholds for the extremist group.
Facebook showed solidarity to the victims by activating the "I'm Safe" function. The function activates whenever an emergency happens in the world.
What got people pissed at the social media giant, the tragedy in Beirut, Lebanon. There are people active on Facebook in Lebanon.
Earlier this month the Islamic State struck a marketplace in Beirut killing 43 people Thursday. Of course, we ignored that tragedy. The junk food media focused on Paris.
Mark Zuckerberg responds to the controversy. He at first was shocked that people were upset over the function. But he soon realized that Facebook screwed up.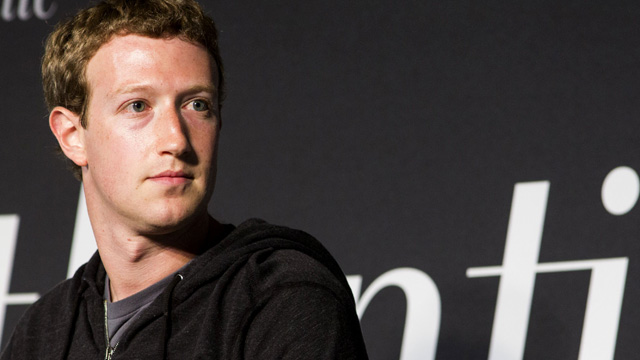 Facebook CEO Mark Zuckerberg has to backtrack on the "I'm Safe" function.
"Many people have rightfully asked why we turned on Safety Check for Paris but not for bombings in Beirut and other places," he wrote on his Facebook page.
"Until yesterday, our policy was only to activate Safety Check for natural disasters. We just changed this and now plan to activate Safety Check for more human disasters going forward as well."
"Thank you to everyone who has reached out with questions and concerns about this. You are right that there are many other important conflicts in the world. We care about all people equally, and we will work hard to help people suffering in as many of these situations as we can."
"We care about all people equally, and we will work hard to help people suffering in as many of these situations as we can," said Zuckerberg.
Paris is a global city and considered an Alpha+ city.
The cities that the junk food media often see as potential targets of terrorism are New York, London, Paris, Washington, DC, Tokyo, Sydney, Berlin, Beijing, Moscow, Madrid, Mumbai, San Francisco and Los Angeles.
Beirut has experienced numerous massacres in the past two years. No mentions by the junk food media here in the United States.
We send our condolences to the victims of Paris, Beirut and Russian Jet tragedies.
We will cover the Paris tragedies as best as we can.