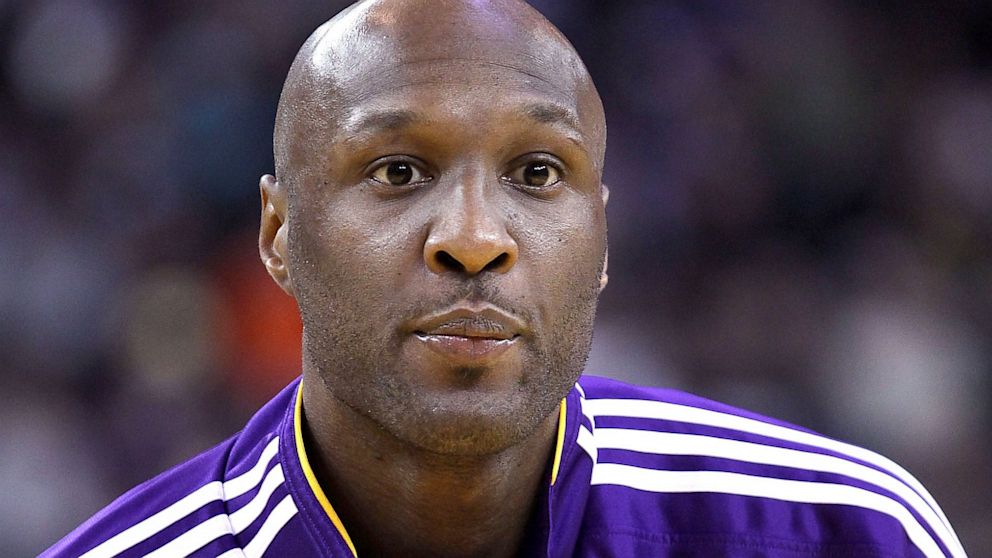 Lamar Odom may have ended his career literally.
Ever since he's been booted from the NBA, the former LA Lakers forward is taking a nosedive.
His marriage to the the news this evening.
Lamar Odom is fighting for his life in a Las Vegas hospital. He was found unconscious in Dennis Hoff's Love Ranch brothel (also known as The Moonlite Bunny Ranch South). The junk food media is reporting that he took a bad combo.
Reports also indicate Odom had used cocaine and sexual enhancement supplements.
The combo may spelled trouble for Odom. His ex-wife Khloé Kardashian, his mother and Liza Morales, the mother of his three children were notified of this.
They're in area preparing for the end.
Now from what I've heard, the star is on life support. He suffered massive brain damage.
Odom had least one stroke and is on a ventilator.
Odom had a troubled life. He grew up on the rough South Jamaica, Queens streets. He grew up struggling with bipolar disorder and sexual obsession. From allegations of cheating, drinking, and addiction to cocaine, Odom was struggling with being loved.
He played for the LA Clippers, the Lakers and then the Dallas Mavericks. Before he was officially cut from the NBA, Odom played for one more season for the New York Knicks.
CNN reports that the Las Vegas Metropolitan Police played the 911 call at a news conference, a woman says she also saw Odom take 10 herbal supplement tablets over three days.
Odom was found on Tuesday, the fourth day, lying in bed on his side, with a pinkish fluid coming from his mouth and nose, callers told 911 operators.
He was taken to a hospital in Las Vegas, about an hour's drive from Crystal.
Pahrump Valley Fire Rescue Chief Scott Lewis told reporters there were no incidents as Odom was driven from a hospital in Pahrump to Las Vegas.
Odom, who won two NBA championships and appeared in reality TV shows with Kardashian, was found unresponsive Tuesday afternoon at the Love Ranch in Crystal, authorities said.
"When they took him to the Pahrump hospital, the people there told us, 'He doesn't look good. He doesn't look like he'll make it, and if he does, he won't be the same,' " brothel owner Dennis Hof said.
Officials haven't said what was wrong with Odom, and his condition remains unclear.
The Rev. Jesse Jackson, who visited Odom on Wednesday morning, said the former basketball star was on life support and is not conscious.
Authorities originally planned to fly him to Sunrise Hospital & Medical Center in Las Vegas, but said the 6-foot-10 Odom was too tall to fit in a helicopter. An ambulance then took him to the facility, about 60 miles away from Pahrump.
Odom, 35, won two NBA championships as a forward for the Los Angeles Lakers.
World News Today pray for the family of Lamar Odom.