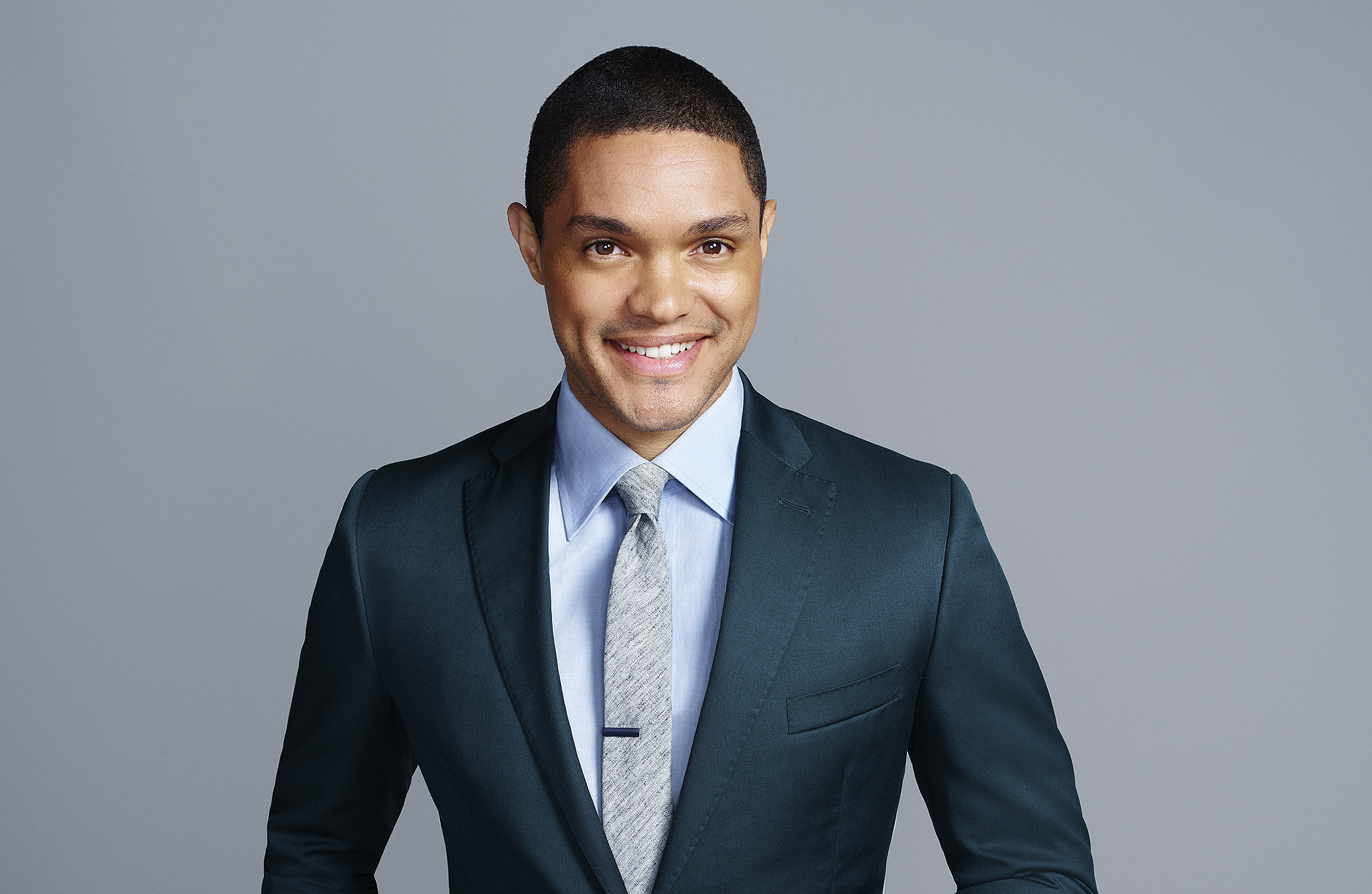 Trevor Noah announces his lineup for The Daily Show.
The anticipated return of The Daily Show comes Sept. 28.
Trevor Noah will take the helm of Comedy Central's primetime political satire show. The South African comedian and writer was chosen after Jon Stewart retired from the program. Stewart host the program for over 15 years. Stewart recently won an Emmy for The Daily Show.
The program was an anchor to liberals who enjoyed Stewart's hard hitting satire towards Washington lawmakers and media agitators. Noah came to The Daily Show in 2014. His memorable segment "Spot The Africa" was an instant hit.
The Nightly Show begins Season 2. Larry Wilmore is the host.
When Stewart announced his retirement from The Daily Show, Comedy Central confirmed that Noah will take the helm. Stewart ended his reign in July.
Noah is mum on the new set and what's expected from his reign. He admits that he's got a lot to fill, but he's willing to make it happen.
He confirms that Kevin Hart, Whitney Wolfe, Republican contender Chris Christie, Ryan Adams and surprises.
The Daily Show will premiere on Monday. The Nightly Show with Larry Wilmore is already in Season 2. Wilmore was picked as Stephen Colbert's successor. Colbert had went to CBS to become the host of The Late Show.