Civil rights icon Julian Bond passed away.
The famed Julian Bond passed away over the weekend. World News Today send our condolences to the family of a great icon in civil rights.
Julian was a social activist and leader in the Civil Rights Movement, politician, professor, and writer. While a student at Morehouse College in Atlanta, Georgia, during the early 1960s, he helped to establish the Student Nonviolent Coordinating Committee (SNCC).
Bond was elected to four terms in the Georgia House of Representatives and later to six terms in the Georgia Senate, having served a combined twenty years in both legislative chambers. From 1998 to 2010, he was chairman of the National Association for the Advancement of Colored People and the first president of the Southern Poverty Law Center.
Bond died in Fort Walton Beach, Florida, after a brief illness, according to The Associated Press.
"Julian Bond was a hero and, I'm privileged to say, a friend. Justice and equality was the mission that spanned his life," President Barack Obama said in a statement Sunday. "Julian Bond helped change this country for the better. And what better way to be remembered than that."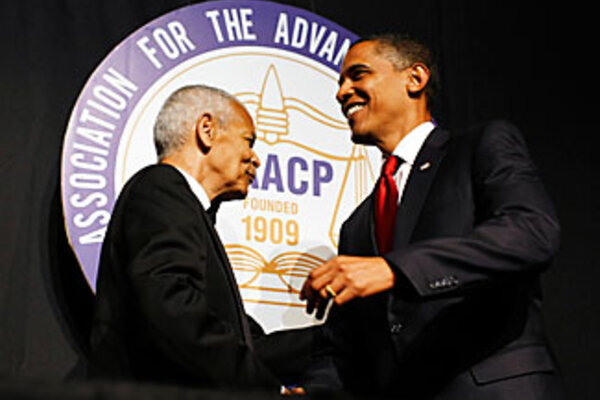 I'm privileged to say, Julian was a friend for justice and equality.
Bond was a Nashville, Tennessee, native who attended Morehouse College in Atlanta, Georgia. While in school, he co-founded the Student Non-Violent Coordinating Committee -- an organization that fought for and encouraged youth members to be vocal in the civil rights revolution. He led SNCC as the communications director, stood on the front lines of protests alongside several other civil rights pioneers like Martin Luther King Jr. and John Lewis, and became a leader in the 1960s protest movement.
Bond later served as board chairman of the 500,000-member NAACP for 10 years, but declined to run for another one-year term in 2010, the AP reported.
Bond would often appear as a commentator on news shows and became a leading voice in the media, featured on NBC's "Today" show, and in The Nation and The New York Times.
He was also a professor of history at the University of Virginia and an adjunct professor at American University, the AP reported.
Many other celebrated civil and human rights activists mourned Bond's death Sunday.
"Very few throughout human history have embodied the ideals of honor, dignity, courage and friendship like Dr. Julian Bond," said Chad Griffin, president of the Human Rights Campaign. "Quite simply, this nation and this world are far better because of his life and commitment to justice and equality for all people. Future generations will look back on the life and legacy of Julian Bond and see a warrior of good who helped conquer hate in the name of love. I will greatly miss my friend and my hero, Dr. Julian Bond."
Bond is survived by his wife, Pamela Horowitz, and five children.