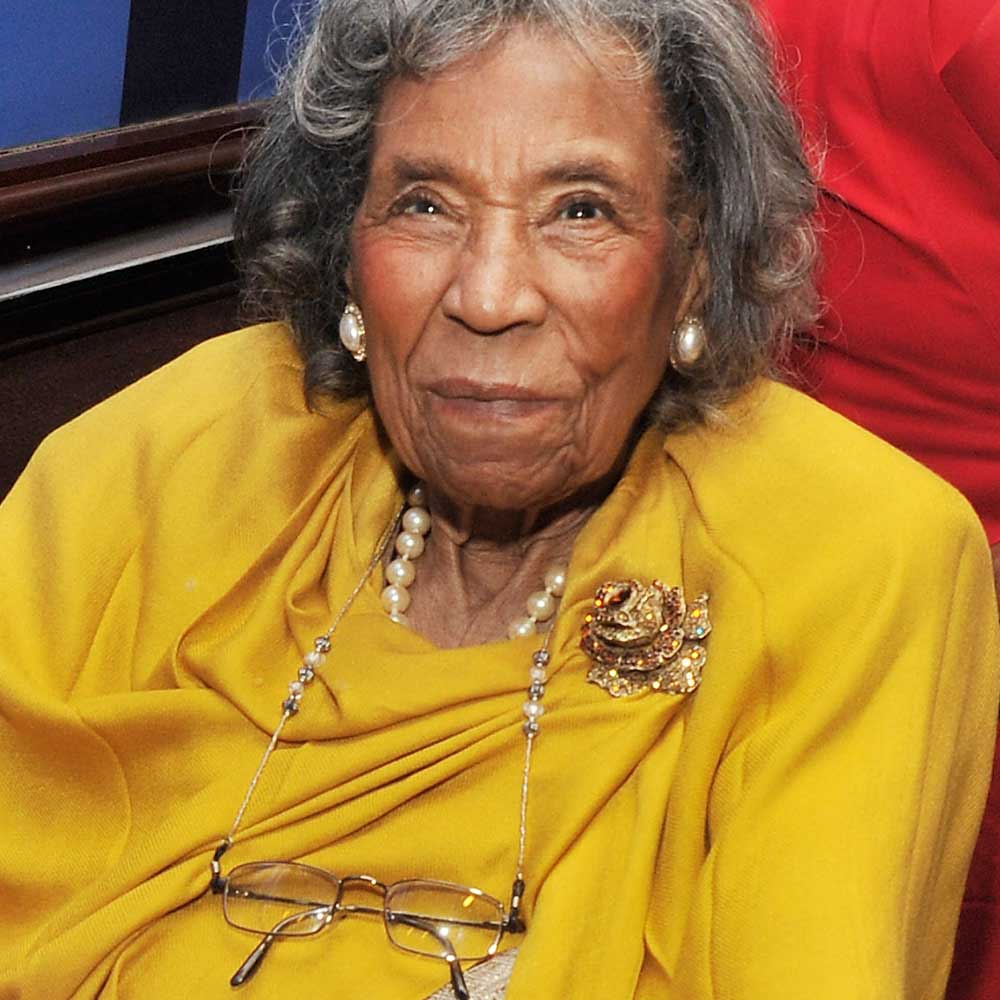 Amelia Boynton Robinson passed away.
With great sadness we've heard that Amelia Boynton Robinson passed away at the age of 104.
Amelia fought for Civil Rights during the turbulent times of the 1960s. She was a key figure of the Selma to Montgomery march. She and John Lewis suffered a beat down by the White bigots who tried to silence their peaceful march.
Amelia Boynton Robinson was an American activist who was a leader of the American Civil Rights Movement.
Amelia was among those beaten during the voting rights march across the Edmund Pettus Bridge in Selma, Alabama, in March 1965 that became known as "Bloody Sunday." State troopers teargased and clubbed the marchers as they tried to cross the bridge. A newspaper photo showing Boynton Robinson, who had been beaten unconscious, drew wide attention to the movement.
Fifty years later, Barack Obama, the first black president of the United States, pushed her across the span in a wheelchair during a commemoration.
Amelia who was hospitalized in July after having a major stroke, turned 104 on Aug. 18. Her son said she had been living in Tuskegee and was hospitalized in Montgomery. Boynton Robinson's family said in a written statement that she was surrounded by relatives and friends when she died around 2:20 a.m.
Selma this year. President Barack Obama holds hands with Rep. John Lewis (D-GA) and Amelia Boynton Robinson.
In January, Boynton Robinson attended the State of the Union address as a special guest of Democratic Alabama Rep. Terri Sewell, who said Boynton's 1964 run for Congress paved the way for her. Sewell is Alabama's first elected black congresswoman. Boynton was the first woman to run on a Democratic ticket in Alabama and the first black woman to run for Congress in the state, according to the Encyclopedia of Alabama.
"Mrs. Boynton Robinson suffered grave injustices on the Edmund Pettus Bridge in Selma at the hands of state troopers on Bloody Sunday, yet she refused to be intimidated," Sewell said in January. "She marched with Dr. Martin Luther King, my colleague Rep. John Lewis and thousands of others from Selma to Montgomery and ultimately witnessed the day when their work led to the passage of the historic Voting Rights Act of 1965."

World News Today send our condolences to the family of Amelia Boynton Robinson. You are a hero to the movement for change. You fought for me to be here.