I'll be back.
Last year, famed comedian Tracy Morgan was on the Turnpike in New Jersey in his tour van. It was a dark night and traffic was light. There was construction on the turnpike and the van slows down.
All of sudden, this semi-truck slams right into the van. It crushes the van like a tin can. In the vehicle was Tracy, his manager, his mentor James McNair and bodyguard.
Bad wreck left Tracy Morgan hurt badly.
While his manager and bodyguard escape severe injuries, Tracy was hurt badly. He suffered a broken leg, broken ribs, a broken nose, and brain swelling. It traumatized him. He's slowly regaining his walking but is forever ruined by this experience.
So today in federal court, Morgan brought the truck driver's employer to court. The company that employed the driver is the world's largest retail store. Yup, Walmart.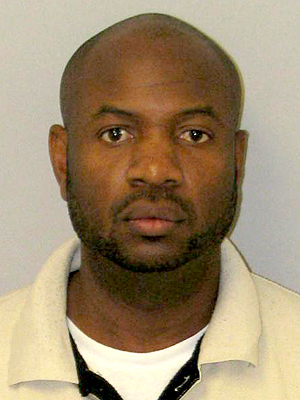 Kevin Roper mugshot in county lockup.
Walmart reached a settlement with Morgan after last year's deadly crash.
The driver Kevin Roper was fired out the cannon. He got served with vehicular homicide and failure to control. He's awaiting trial. If found guilty, Roper gets 30 in the iron college.
Walmart CEO Greg Foran also released a statement today to offer his sympathies to everyone involved in the accident. "While we know there is nothing that can change what happened, Walmart has been committed to doing what's right," he sad. "We are pleased to have reached an amicable settlement that ends this litigation. We are deeply sorry that one of our trucks was involved."
Of course, Foran had a lot of sympathies to give. This two employees were shot by a crazed gunman. Marcell Willis, a U.S. Air Force officer went into in a Grand Forks Walmart and opened fire on two workers. He didn't know them or had any issue with them.. One worker was killed in this another is fighting for life.
World News Today send our prayers to Tracy Morgan. We also send our condolences to James McNair, Gregory Weiland and Lisa Braun. These were the victims in the Grand Forks Walmart shooting.