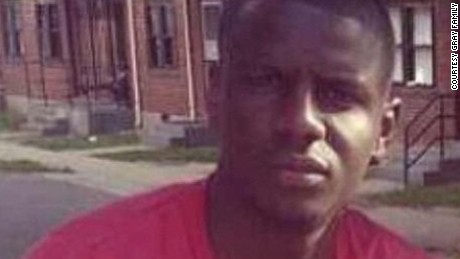 So Freddie severed his spine. The law claims that he did it to himself.
Once again, we jump to conclusions. Some say this! Some say that!
Blame the suspect for his own death! That's what the Baltimore Metro Police and the agitators are trying to fuse into the minds of White America.
What you want to believe is the suspect injured himself when being transported to city lockup. This is coming from anonymous sources (i.e. the other guy who was riding with suspect).
According to the leaks, the suspect hit his head constantly.
So I guess he ground and pound the police van.
When are they going to leak to the junk food media, the pictures of blood on the van, the internment into the lockup, and the real reason to why they came.
That annoying conservative agitator was making bold claims about this case. He said that he talked to a "source" about the case.
The "source" claims that cop morale is down because of Stephanie Rawlings-Blake and this controversy. The "source" claims that he heard someone say that this case is a wrap. Freddie caused his own death.
Now you gotta love how the junk food media handles this revelation.
The actions of the MLB's Baltimore Orioles and Mayor Rawlings-Blake are being criticized by the arm chair warriors. No matter what they done or what they could have done, they're always gonna be a person bitching about how wrong it was.
The media is giving Toya Graham praise for being a mom.
What?
Toya is a mom 24/7. She doesn't need to be reminded that. I give her praise for getting her son out of the rioting, but the junk food media is trying to exploit the situation for $$$$ and a relentless smear campaign against Toya and her city.
The mother of six told the junk food media that it's a struggle being a single mom and she didn't want her own son to become entangled in the media's obsession.
So far, we're through 48 hours since the riot and nothing for the media to obsess over.
The curfew is working and the public is trying to rebound from this.